The World Endurance Championship is now holding a six hour race in Austin at the Circuit of the Americas. This is good. They removed the 12 Hours of Sebring from their schedule. This is bad. The WEC has to have a 12 hour race.
Here was my thought process when I heard the changes: "Yay, we get a World Endurance Championship race in Austin! Uhhh wait, it replaces what? The 12 Hours of Sebring? Oh. Uh. I'm not sure I'm cool with this."
Don't get me wrong—I'm still going to have way more fun than I ever should at the Austin race for the next few years. I'll take some awesome pictures, Fluffy will sit on a few racecars, I'll point and say "I need one of those" at every 911 I see in the paddock and all will be right with the world—well, almost.
With the ALMS/Grand-Am merger comes the loss of the ALMS P1 class. Many seem fine with this since there weren't many Le Mans series LMP1-class cars racing very often in ALMS's P1 class anyway, but rather, those cars tend to focus on the new World Endurance Championship.
As an FIA-backed world championship, this gives endurance racing a title akin to the worldwide titles in WRC and F1. There's more weight to it—as it should be the headlining event over a regional series like ALMS. This I like.
G/O Media may get a commission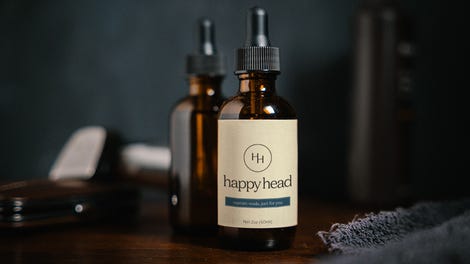 In many ways, merely finishing a Le Mans-style enduro seems like more of a feat than many other forms of racing. Not only does the car have to be fast, but it has to do so reliably for hours at a time. The drivers all have to stay focused—not to mention willingly share a car. That deserves a world championship, dang it.
The Le Mans prototype classes (LMP1 and LMP2) are at the absolute bleeding edge of vehicular technology, with fewer set specifications than F1 and more difficult running conditions to boot. Consequently, LMP1s are some of my favorites to watch.
But axing Sebring from the WEC schedule with just a six-hour race in its place? Wait just a minute, guys.
People often look at the 12 Hours of Sebring as a predictor for what to expect from different teams at Le Mans. Extreme temperatures, a bumpier surface and the fact that it's half the time of the 24 Hours of Le Mans all make it a good shakedown race.
For a fan, it's almost like a spoiler as to what to expect later. It's fairly reliable, but you take it with a decent grain of salt since you know anything can happen over the course of a race.
I can understand wanting to play at an F1-caliber facility instead. Circuit de la Sarthe may have its bumps, but that doesn't mean every track on the schedule should have them as well. Circuit of the Americas' contract with F1 basically ensures that it will be well-maintained for the forseeable future.
But only being a six hour race? C'moooooon.
We've got the heat in Austin, and we've got a fabulous shiny new facility. Of course, I live in Austin and am therefore so biased that you really shouldn't listen to me on that. So, let's just say that someone, somewhere needs to host a twelve-hour WEC race.
The LMP1 cars still ran Sebring this year as part of ALMS despite Sebring not being part of the WEC schedule, but next year under USCR rules, they will not have a class at that race. Unless they hop into another regional series elsewhere that might have a twelve-hour race and still run a class for LMP1s, this means there's no more twelve-hour race. Nooooo!
One representative with the Audi Sport Team Joest team said that they would probably rent out a facility like Sebring—bumpy bumps and all—for a good thirty hour shakedown run before Le Mans, but that's not thirty hours of TV time, nor is it an actual race on the schedule either.
As a fan, I want twelve hours of racing to loaf in front of the television to—especially if LMP1s are involved.
So, powers-that-be over WEC: Before June, 12 hours, somewhere. Please, make it happen.