Television broadcasters of the United States, you have failed us. The Bathurst 1000, an insane V8 Supercar endurance race held on the side of Mount Panorama, is absolutely one of the greatest races in the world. It was nowhere on the American TV schedule.
I believe you can find this in the dictionary under the word "fail."
It's a light week in racing, yet neither World Endurance Championship's Six Hours of Fuji nor the Bathurst 1000 made it on the United States' television schedules. Both were at least made purchasable as livestreams, but to call the failure to squeeze at least Bathurst in somewhere a total and complete travesty would be a bit of an understatement.
Let me tell you about the greatest touring car race in the world, just in case you're unfamiliar with it. It's a 1,000 km race—not time limited, but rather "we'll race until 161 laps are over."
The circuit itself, Mount Panorama, is built into the side of the mountain. It's steep. It's twisty in sections. There isn't a lot of runoff at the top of the mountain. There's a wall instead, mere feet from the racing surface. It's still stunningly beautiful, with the Brock's Skyline section easily a contender for one of the best views in racing. Here's an onboard to show what I'm talking about:
How the racers stuff their gigantic balls of steel into a car, I have no idea, but it's fun to watch.
G/O Media may get a commission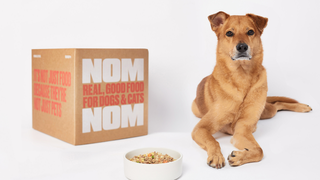 At the bottom of the hill, there is the longest straight in touring car racing, named the Conrod Straight after an early engine failure. V8 Supercars can go three-wide down this straight, amazingly enough. First one to brake early for the turn loses. The Chase is the name of the kink that interrupts the Conrod Straight, and it was installed there both to meet World Touring Car Championship regulations as well as to keep cars from catching air over the crest. It, too, is one of the fastest chicanes in international motorsport.
Add to this a bunch of drivers who have zero qualms about dropping a wheel on the grass, bumping, and rubbing fenders in an endurance format where the racing is so tight that the slightest mistake can be ruinous and you've got yourself a darn fine motor race to watch. Well, if you're in one of the 104 countries besides the U.S. who got the broadcast, that is.
As much as American television audiences love crashes and drama, you'd think this would be a hit here. Speed used the carry the Bathurst 1000 with some regularity, but Fox decided that they wanted to take their racing channel and not show much racing on it.
It was a pretty light week in televised racing. I know because I put together our weekly roundup of what's on TV. Series are winding down for the end of the year. Tudor United SportsCar is already done for the season. Even NASCAR only had the Sprint Cup race televised this weekend, and that was a Saturday race. Bathurst could have easily eaten an entire chunk of Sunday without interrupting much at all.
What Did We Miss This Year?
Fair warning if you've somehow acquired footage and still haven't watched it: spoilers ahead. We missed a race with an unlikely winner and several other rare circumstances. DannyCatSteve on RennSport did a fantastic job of live-blogging the race, and the V8 Supercars series has a highlight reel up in case you just want to cut to the spoiler-MEAT.
First off, there was a safety car for a kangaroo, just in case you forgot that you were in Australia. This has happened several times before, for what it's worth, and they're no joke to hit. Luke Youlden was the unlucky one to smack a roo this year. His off at the Chase was the cause of the first safety car so suffice to say, this was not Youlden and Fabian Coulthard's weekend.
Secondly, the race was red-flagged for only the third time in its history. Turn 2 (Griffin's Bend) kept claiming cars throughout the weekend. It's a tricky negative camber turn that's hard to get right on a good day, but during the race, the pavement itself started coming up at the turn.
Hours of excellent racing ensued once the tarmac fix was complete. The level of car control in V8 Supercars is amazing to watch and never gets dull. Jamie Whincup started from the very back of the grid and could be seen drifting his car through corners to catch up to the leaders. They get so close to that wall, sans any care in the world. It's what you have to do to be fast at Bathurst, so they do it. Lap after lap. (Well, unless they don't, and then they usually end up in the highlight reel.)
Several favorites didn't make it to the end, but as they say, the mountain has no favorites. Shane Van Gisbergen stalled his Holden Commodore in pit lane with only 11 laps to go and was unable to get it restarted. Jamie Whincup looked like a solid bet and would have been the perfect ending to a hard drive, but he ran out of fuel at the very end. Mark Winterbottom, too, looked as if he was set to win for a while until he ran wide and was spun by Craig Lowndes.
Consequently, we ended up with two unlikely winners: Paul Morris and Chaz Mostert, driving a FPR Ford Falcon. At 22, Mostert is one of the youngest drivers to race this year. Morris' years of experience proved to be a good match for Chaz.
We May Lose Ford Next Year
For a race defined by Ford versus Holden action for years, losing Ford would be a tragic loss. Unfortunately, with Falcon production set to end for good in 2016 and Ford Performance Racing's sponsorship contract ending in December 2014, things don't look good for Ford continuing its V8 Supercar program.
Ford, you won this year. You're inseparable from the very idea of Aussie V8s. Please don't let this happen.
But there's the chance. Ford is waiting until the season is over to announce whether or not it will continue its support for V8 Supercars. It's worth tracking down the footage from this year just in case it's the last time we'll see Ford compete.
Mark Webber Could Announce Next Year's V8 Endurance Races
V8 Supercars' coverage for the Clipsal 500 and the Bathurst 1000 may have a familiar commentator next year: Mark Webber. If that's not a compelling reason to get it on American TV, I don't know what is. Network Ten takes over the coverage in Australia starting next year, and Webber has a refreshing way of calling things as they are—not to mention a bit of experience with endurance racing.
So, there you have it. If you can find a copy of this year's race, it's worth blowing an entire afternoon to watch. Close racing! Passing! Bumping! Kangaroos!
If you're in charge of television programming and didn't pick this up this year, shame on you. Fix it for next year. One of the most infamous races in the world deserves to be on TV—especially in the U.S.
Photo credits: Getty Images