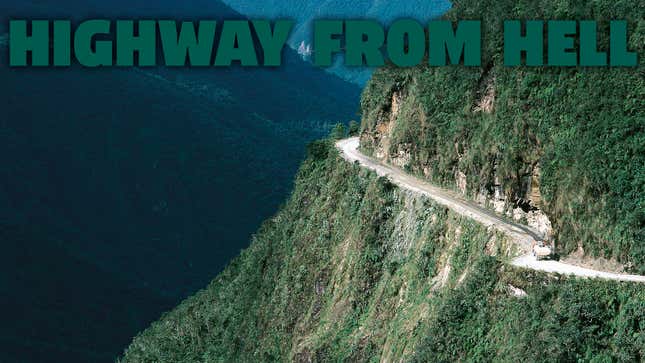 Most people have got stories about the most fun roads they've ever driven on, you might even have a tale about an unexpectedly beautiful roadway that you like to share with fellow travelers. But one thing we all have in common is that we've got a tale about an unexpectedly dangerous journey.

So today, these are the stories we want to hear from you as we go searching for the most dangerous roads you've ever driven. They could be here in America, where the state of the tarmac might have left little to be desired, or they could be in some far-flung corner of the world where little attention was paid to road safety. Whatever the reason for your story, we want to hear all about it.
Statistically speaking, the most dangerous road in America is I-95, which connects Miami, FL, with the Canadian province of New Brunswick. It covers almost 2,000 miles and the National Highway Traffic Safety Administration reports that it has both the highest number of fatalities and the highest number of fatalities per 100 miles, standing at 284 and 14.88 respectively.
But if we're talking globally, then the North Yungas Road in Bolivia claims the title. This twisting ribbon of roadway connecting Coroico and La Paz claimed the lives of around 200 drivers a year up until 2006, when guardrails were installed and the roadway was widened in some sections.
But if you haven't braved the North Yungas Road or the terrors of I-95, where have you been? Head to the comments section to let us know the most dangerous roads you've ever driven down. We'll round up some of the scariest stretches of highway in a slideshow next week.