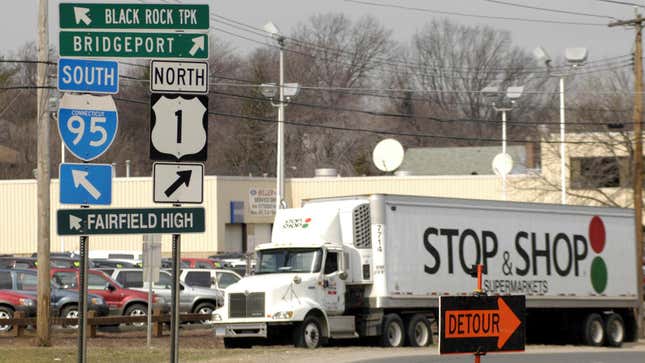 It's Tuesday evening, and you're sitting in your car — stopped. A sea of brake lights lies ahead of you, going up the I-95 corridor for what seems like forever. You turn down the home of rock and roll, start to look around, and — man, there are a lot of semi trucks here. Wouldn't there be so much more room on the road without them? Wouldn't there be so much less traffic?
There's another way to transport goods up and down the Eastern Seaboard, one that doesn't interfere with your daily commute — ship things north and south by boat. There's just one problem: Thanks to a hundred-year-old maritime law, it's illegal.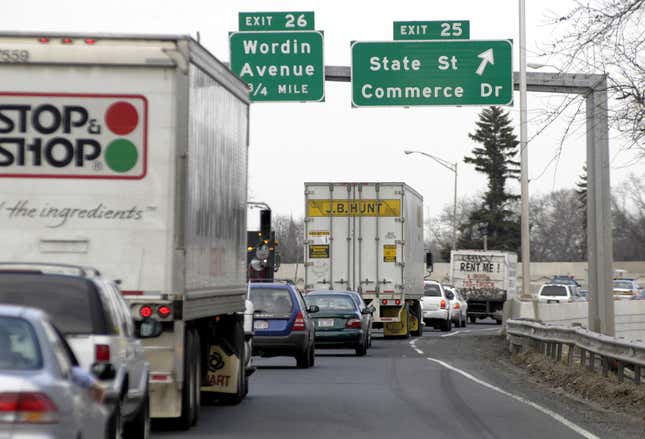 At least, it's effectively illegal. The law in question is the Merchant Marine Act of 1920 — more specifically its 27th section, known as the Jones Act. The Jones Act decreed that only U.S.-built cargo ships, owned by U.S. companies, flying under U.S. flags, can transport goods from one U.S. port to another, but there's a problem — we build vanishingly few ships.
CT Insider took a look at the Jones Act's effects on stretches of I-95 through Connecticut, and found that replacing trucking with shipping could massively aid congestion in the area. Check out CT Insider's piece for the full take, but the result is clear: Even with American corporations supplying American crews, no boats built in Europe or Asia can legally do the job — the Jones Act ensures Connecticut residents, and people all up and down the I-95 corridor, will have to continue to suffer the traffic.