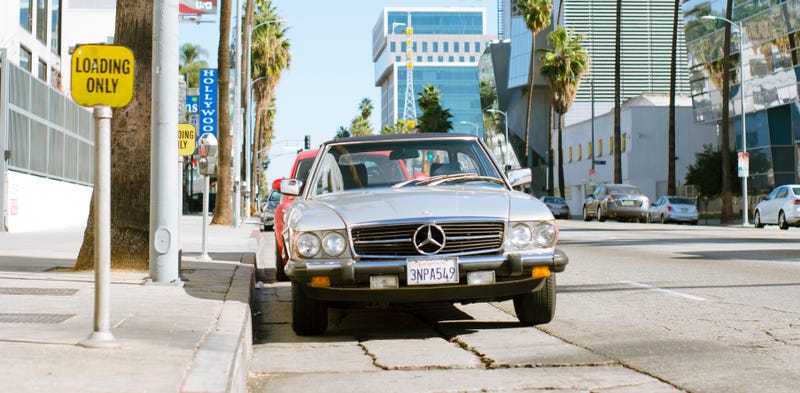 Los Angeles is the city where all the beautiful well-adjusted healthy people live, so it makes sense the Jalopnik staff must be there too. We're covering the hell out of the 2016 Los Angeles Auto Show and here's how you can follow us.
The LA Auto Show is a very special and important auto show. Besides a new focus on mobility which happened yesterday, we will see unveilings of a new Mazda crossover, a new Jaguar crossover, a new Alfa Romeo crossover, a new Audi crossover, just to name a few!
Sigh.
But if that has you depressed, remember we're also getting a maybe mid-engined Porsche 911 race car, and a very affordable and fun future Honda Civic Si, and a not at all affordable and fun Maybach convertible, and more. Also that Chevy Colorado ZR2, which I need in my life.
Here's how you can follow us:
Facebook: A place for all our posts and also fake news.
Twitter: A place for all our posts, pictures and also arguing.
Instagram: A place for pretty pictures of cars without context; this one seems mostly okay.
Snapchat: I don't know what this is exactly but Roselli uses it. You can follow us by adding user jalopnikdotcom, clicking this link on your phone or mobile device, or "snapping" a pic of the ghost thing below:
We can't wait to bring you all the news about the cars!