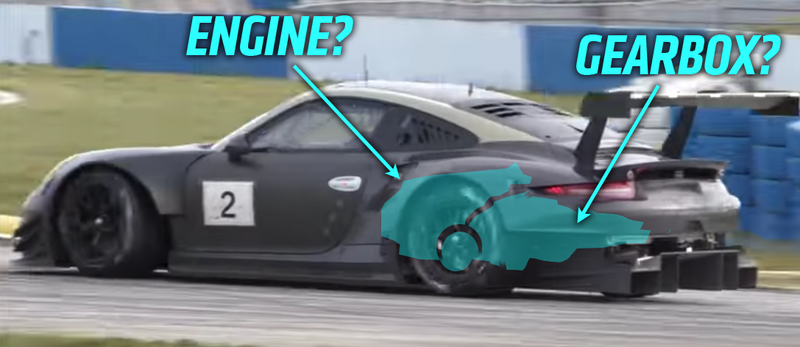 The Porsche 911 is possibly one of the most delightfully stubborn cars ever. Porsche has retained the 911's rear-engine layout since it evolved from the KdF-Wagens back in the 1930s. As much as I love an ass-engine, there are times when it may not be the best solution, and now even Porsche seems to agree, at least on their new GT racer.
The 911 RSR is a GTE and GTLM class racer, and is Porsche's premier racecar based on one of their production cars—in this case, the 911.
The current version of the 911 RSR is as rear-engined as any production 911. The new version, seen in testing on the Sebring road course, is showing a number of visual clues to suggest that the engine has done a bit of forward migration.
The most obvious difference is that the car now lacks a real rear window, with that area now filled with a panel full of vents and air intakes. That's pretty much right where you'd want to be extracting and sucking air in if the engine was residing ahead of the rear wheels.