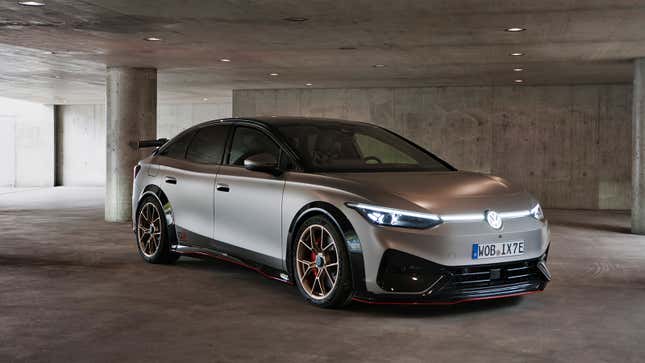 Volkswagen has been offering electric cars in America since the launch of the ID.4 electric SUV back in 2020 and, while its EV lineup is due an ID.Buzz-shaped shakeup soon, it's not the most exciting battery-powered range out there. All that would change, however, if the German company decided to make this, the ID.X.

The show car is a bit like an R version of the ID.7 sedan, which will go on sale in the U.S. next year, and it looks slick. To turn the ID.7 into the ID.X, VW made some styling tweaks to the exterior, added a few aerodynamic upgrades and gave the car an extra motor on the front axle.
The extra motor up front means that the concept comes with all-wheel drive and a whopping 550 horsepower. VW hasn't shared any speed stats about the new car just yet, but says that the extra motor is "ideal for delivering short-term power," so we can expect its zero to 60 mph time to be a dash quicker than the five seconds that the ID.7 manages.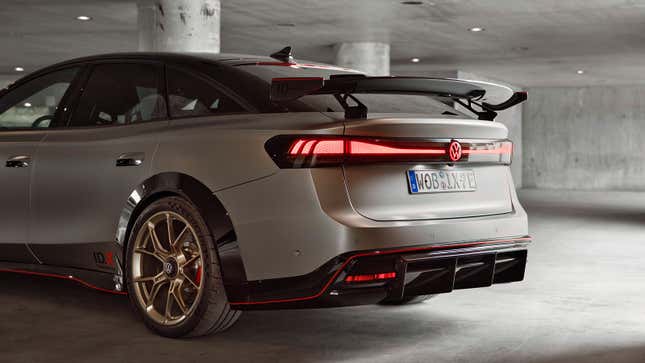 Away from the power, VW has made several aero tweaks that should keep the ID.X glued to the road. Chief among those updates is that rear wing, which has been paired with a carbon front splitter and carbon-fiber diffuser at the back to increase downforce and keep the car planted.
Volkswagen has also lowered the ID.X by 60mm and stiffened the suspension, which the company says should help with handling. Finally, the car has been treated to a new set of 20-inch wheels wrapped in Michelin Pilot Sport Cup 2 R tires. Each of those wheels is now surrounded by contrasting black flared fenders, which complete the car's race-ready look.
If all that sounds like enough to make you cancel your Hyundai Ioniq 5 N order then you might want to hold the phone, as VW says it will categorically not build this car. Instead, it's just a one-off show car that was created for an event in Switzerland.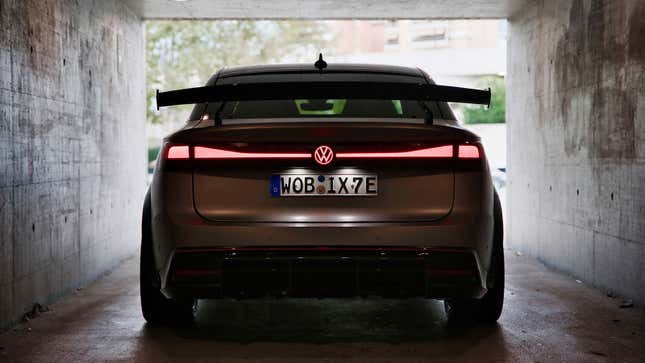 Maybe if we ask VW really, really nicely they might think about building a car like this to liven up its EV offering? Or at least they could give the ID.3 the same treatment next.