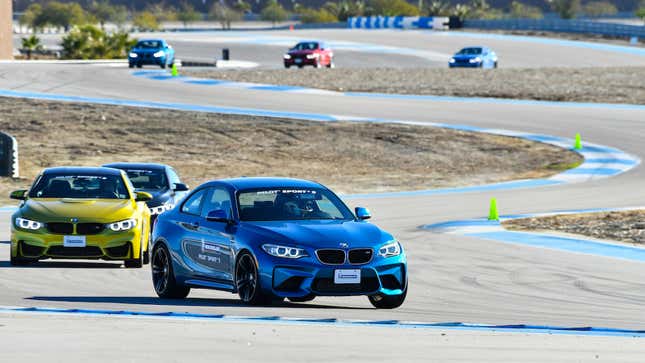 Tires may be the most important part of your car, but for most people, buying tires is annoying at best and super frustrating at worst. This is compounded if you're a car enthusiast and buying performance tires because you have so much information to contend with, and so much of it is subjective.
Some cars, like many BMWs and Porsches, come with what are called "marked tires," but what are those, and why are they actually pretty cool? To start answering that question, we should take a look at one specific car to keep things simple, so let's start with BMW's M4. BMW has partnered with Michelin for its original equipment tires. And, the M4 being a sporty car, BMW is going to lean towards a performance summer tire for original equipment, and in this case, that means the Pilot Sport 4S.
Michelin's Pilot Sport 4S is a much-loved summer performance tire with a dual compound design that tends to suit the character of many fun-to-drive cars, but BMW and specifically BMW's M division chassis engineers wanted to take the PS4S and optimize it for the M4's chassis. This is where marked tires come in. BMW's marked tire program – Star Marked – has BMW's engineers and development drivers work with Michelin's engineers and testers to iterate on a tire's design until it's a big, round, black bowl of Goldilocks' porridge.
The tire development process with Michelin and BMW M is deeply cooperative. According to BMW M engineer and race car driver Frank Weishar, BMW engineers and Michelin engineers often ride together during testing days at places like the Nurburgring, and each final marked tire easily sees between 30,000 and 50,000 miles of development driving through sometimes up to seven iterations before being signed off on. Engineers start the development process by using the previous generation of car to start testing, setting it to the new car's alignment specs, which are decided on fairly early on, and then altering the pressures and wheel and tire sizes to find the best balance.
For the M4, the engineers wound up making a whole bunch of changes. Notably, where the unmarked replacement tire has two rubber compounds, the Star Marked version has four and also has a different construction that prioritizes dry grip, feedback, and quick reaction to steering inputs. The standard PS4S tire sacrifices some of that dry grip for improved wet grip and some of that feedback for comfort because it has to work well on an almost limitless number of vehicles.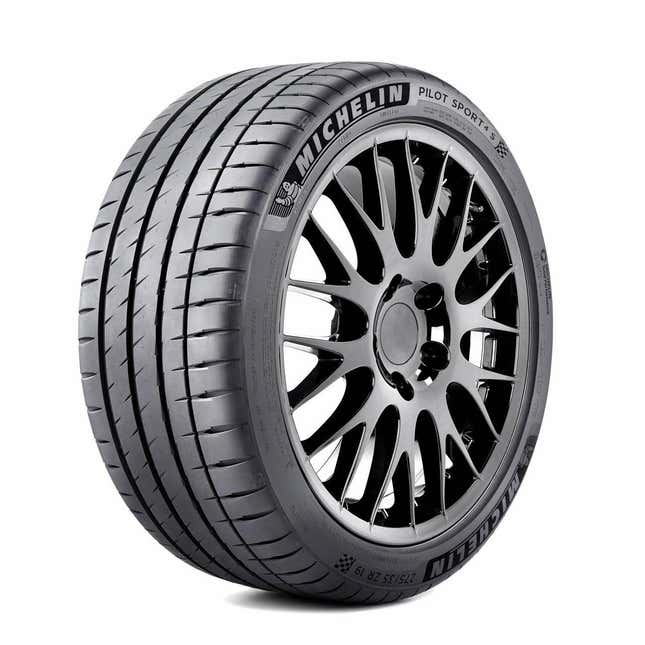 Ed Gliss, a subjective test driver and product category manager for Michelin, told me that where they're available, many drivers of performance cars tend to return to the marked OEM tire that came with their car. Part of this is likely down to convenience as many new vehicles are dealer serviced, and obviously, the dealer is going to push the marked tires, but also because tires make such a huge difference to how a car drives and if they fell in love with their car because of its dynamics, there's no substitute for OEM for many. Of course, this is cool for new cars, but marked tire programs for older cars are even cooler.
For example, Porsche's marked tire program is called N-Spec. I came across this when shopping for tires for my 20-year-old 911. See, 911s tend to have sort of weird tire sizes, given their unique drivetrain layout and its effect on vehicle dynamics. When new, my car would likely have come equipped with Michelin Pilot Sport 2 tires, and, wouldn't you know it, you can still buy N-Spec PS2s today, despite the PS2 being many generations old in terms of design and technology.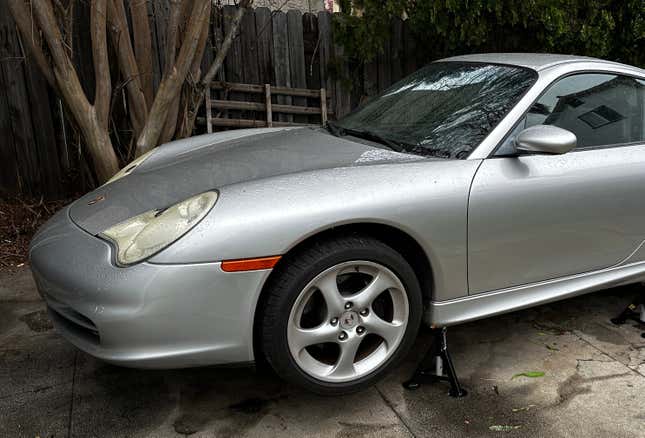 If you go to Tire Rack and put in my 2003 Porsche 911 Carrera, your two main options will both be N-Spec tires, and the benefit to these is, again, preserving the feel of the car as it was when it was new. With the Michelins, the PS2 hasn't existed in a vacuum that whole time, so it has experienced some minor changes and upgrades over the years, but it's largely the same tire it was in 2003. Of course, my car is modified with upgraded suspension and a performance alignment, so 2003 handling characteristics aren't a priority for me, which means I ended up going with the aftermarket version of the Pilot Sport 4S, but the option being there is awesome.

Of course, marked tires and OEM tire programs can go even further than BMW's work with the PS4S. A great example of this is Bridgestone's completely bespoke and totally bananas Dueler AT002 tire for the new Lamborghini Huracan Sterrato, which was developed in under a year.
This tire has an even more demanding set of performance targets to hit because it's the OEM tire on a 640-hp, all-wheel drive, off-road-focused Lamborghini sports car with no room for a spare tire. That means that it's the first-ever W-rated (that means it's good to 168 mph), run-flat all-terrain tire ever made, and it's made in a 19-inch size, which probably hasn't been seen on a Lamborghini since the first Bush was president. It shares a similar carcass design to the normal Huracan's Potenza Sport.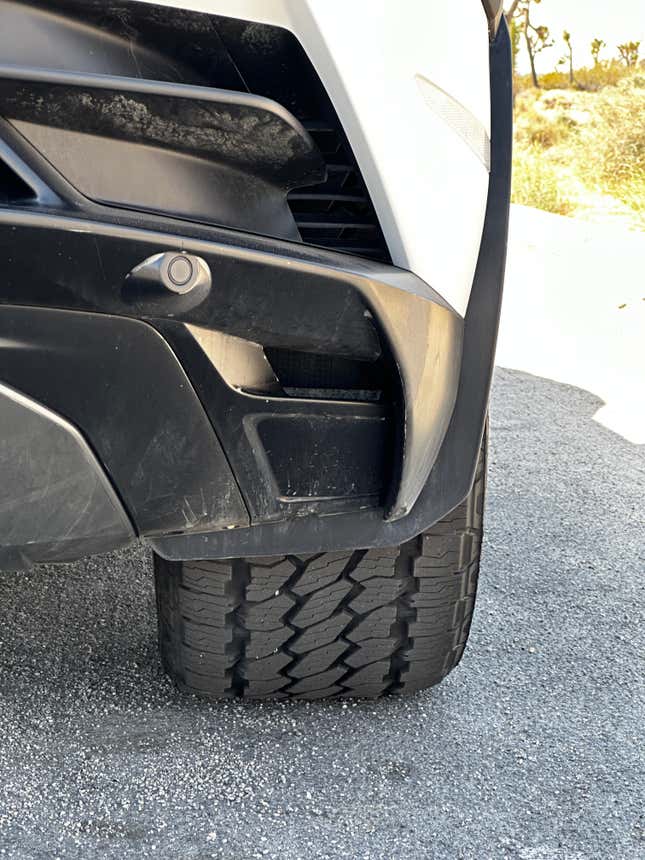 Buying a marked, OEM tire for your Sterrato is a key part of maintaining the completely unique and utterly unhinged driving characteristics that Lamborghini designed into the Sterrato. But of course, Bridgestone also makes OEM tires for the Huracans that aren't meant to see dirt. The two flavors of Potenza Sport on offer – Street and Race – also differ considerably from the aftermarket Potenza Sports (which I have on my 911 at present), which, like all aftermarket tires, are much less constrained by government regulations on noise, tread depth, construction and effect on fuel economy.

So, now that I've given you a firehose of information, what is your takeaway as someone who presumably spends time shopping for performance tires rather than simply putting your vehicle info in and sorting by cheapest? It's simple. If you want to preserve the factory driving dynamics of your car and your manufacturer offers a marked tire, buying that is your best bet. If you want to play around with how your car feels, you have many options for aftermarket tires that will give you different characteristics and may be a better fit for your driving style.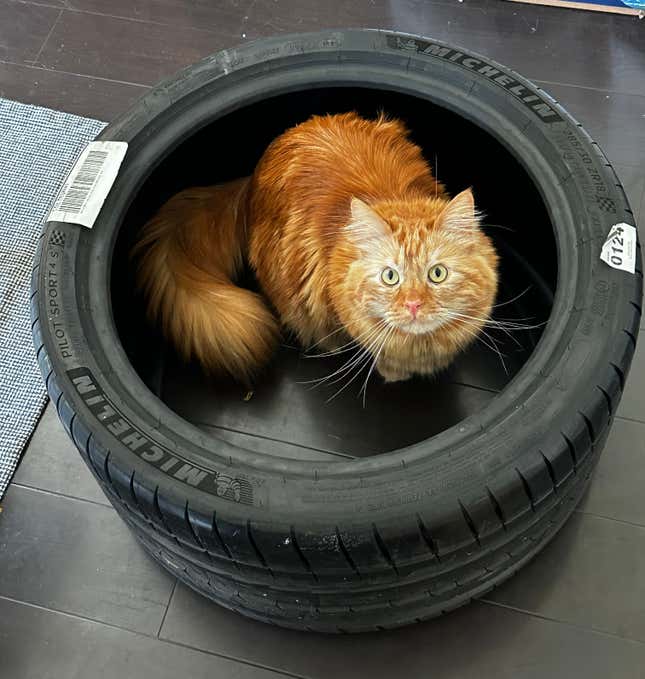 The nice thing is that short of throwing random no-name all-seasons on your M3 or M4 and never checking your tire pressures, there really isn't a wrong answer, so go out and have fun.