A Trump administration official contradicts Trump over the trade war with China that will affect cars and much more, Lotus is getting a ton of investment, there's a shakeup at Fiat Chrysler, and more for The Morning Shift of Monday, May 13, 2019.

1st Gear: Trump's Trade War Will Cost American Consumers
President Donald Trump initiated a damaging trade war almost immediately upon taking office, hurting Harley-Davidson, car dealers, Peugeot, Michigan, Tesla, and just about everyone else.
But all along Trump has insisted that it will not hurt American consumers, and, above all, the U.S. will "win," whatever that means, despite the fact that it seemed self-evident from the get-go that the U.S. would lose.
Which means it was curious yesterday when Trump's economic advisor Larry Kudlow (of some amount of fame) said that, in fact, we consumers would also suffer.
G/O Media may get a commission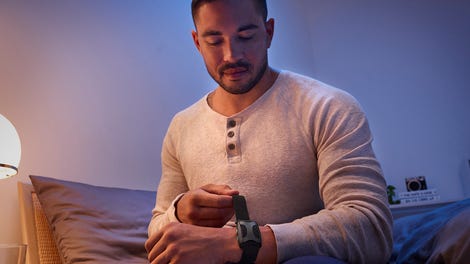 Mr. Kudlow acknowledged Sunday that Americans, not the Chinese, pay the tariffs, contradicting Mr. Trump's assertion that China pays.

"In fact, both sides will pay," Mr. Kudlow said. He responded "fair enough" to anchor Chris Wallace's statement that U.S. importers and companies pay what is in effect a tax, often one that is passed along to American consumers. But Mr. Kudlow added that the Chinese will suffer gross-domestic-product losses.
Kudlow's argument is that tariffs will be bad, but worse for China, and that the U.S. will win in the long-term.
Mr. Kudlow, in his "Fox News Sunday" interview, said the U.S. economy also is strong enough to endure prolonged trade talks.

"The economic costs are de minimis," he said. "The potential economic gains of a good deal that opens up China and makes them legal trading partners, those gains are huge. So that's a cost-benefit analysis that I really like."
Trump this morning tweeted (apparently) in response.

You can click through and read through the short thread, though if you're expecting an argument more sophisticated than "U.S. great, China bad" you'll be disappointed.
China, for its part, said Monday it would "never surrender."
2nd Gear: Geely Is Dumping Some Money Into Lotus
On a completely different note, I'm very excited to report that Geely is putting a lot of money into Lotus, which it acquired in 2017 and has vowed to make great again. How much? Its looking to hire 200 new engineers for starters, and will also open a new design center, according to The Telegraph. It also wants to produce 5,000 cars a year.
Phil Popham, chief executive, said the move is part of a multibillion-pound demonstration of intent by Geely, which also includes launching a £1m hypercar.

"Lotus has been in survival mode for many years," Popham said.

"We're taking on people here and also in the Midlands. We need to tap into the industrial resource outside Norfolk to help our growth."
An expansion into Britain's Midlands would be a first for Lotus, which is based in Norfolk. But what is this about a hypercar?
Geely's stewardship of Volvo has been very impressive, so I don't see all of this as hype. I kind of think in 50 years everyone will be dead and the world will have ended but Geely will still be around, producing good cars and making fistfuls of money.
3rd Gear: Production of the Mercedes C-Class in the U.S. Is Likely to End
American tastes have been heavily biased toward SUVs and crossovers, in large part thanks to low gas prices and a good economy that means that more Americans can afford SUVs and crossovers, at least in the short term. All of this has meant that sedans and small cars are increasingly in danger, though I'm pretty sure they'll come back when everything inevitably goes pear-shaped again, as happened a decade ago during the Great Recession.
Anyway, Mercedes is the latest automaker to seemingly buckle to the trend, with sources telling Automotive News that the C-Class won't be produced in Alabama anymore after 2020.
Mercedes spent nearly five years moving the C class into production at its sole U.S. factory, in Vance, Ala. It announced the decision during the global economic downturn in 2009, braving a backlash from German union officials who decried losing such a cornerstone of German factory output to the nonunion Alabama plant.

It required considerable time and money to retool the U.S. assembly line and find local suppliers to finally launch the American C class in 2014. At the time, Mercedes estimated the move was creating 1,000 U.S. jobs.

Now, just five years later, the sedan appears headed out of America — a casualty of shifting U.S. consumer trends. According to industry forecaster LMC Automotive, C-class sedan production in Vance will end in the fourth quarter of 2020.
It seems like the C-Class will still be sold in the U.S., so it's not like Mercedes is abandoning it entirely here, though this tracks with broader trends. Let's see in five years though if we're all not dumping our gas-guzzlers for efficient small cars, though maybe the hybrid and electric tech will be good enough by then that we won't have to choose.
4th Gear: Fiat Chrysler's Newish CEO Is Making Moves
FCA's new boss Mike Manley is changing up the automaker's leadership ranks, per Automotive News.
Former Infiniti chief Christian Meunier became the latest outsider to join Manley's crew last week, taking over as global president of Jeep at a time when the SUV brand is intent on growing its presence overseas. Meunier brings a seasoned global view of the industry from stints at Ford Motor Co., Land Rover and Nissan Motor Co.

He arrived five months after Mark Stewart, a veteran of Amazon and the maker of the Snapchat app, became COO of FCA's North America region, a job that Manley took shortly before Marchionne died last summer.

While Meunier and Stewart settle in, FCA has to fill another prominent opening after the retirement of Steve Beahm, the North American head of Chrysler, Dodge, Fiat and Mopar.

Manley has made plenty of in-house promotions, including bigger jobs for Tim Kuniskis and Reid Bigland in recent months, but he also has shown a desire to shake things up by placing outsiders in key roles. And his ability to woo successful executives from elsewhere is a testament to how far FCA has come in the decade since its bankruptcy filing.
What's interesting is that Jeep, which makes a ton of money for FCA and seems basically bulletproof in the States, is struggling a bit in China, where FCA is betting huge on it.
China will be a challenge for Meunier. Jeep is FCA's leading brand in the world's largest vehicle market but, like many competitors there, it's facing increased pressure.

FCA's sales last year in China declined 28 percent to 209,000 vehicles while revenue slid 17 percent to $3 billion.

Michael Dunne, CEO of ZoZo Go, a consulting firm that advises American companies on China, said Jeep is struggling in that country because of branding and its decision to pursue the mainstream market instead of the luxury segment, which has been more robust and stable.
Jeep is not luxury, of course, but that doesn't mean FCA can't brand it as such or charge high premiums for lots of power.
5th Gear: The Jobs Really Do Go When an Automaker Leaves
GM left Lordstown, Ohio, in March putting hundreds of people out of work, though Trump later tweeted that an electric truck maker would replace it, offering a fraction of new jobs to the area. And then we learned that wasn't exactly true.
Through all of it, what seemed clear was what you probably intuited: when a major employer pulls out, the area never really recovers.
Per Automotive News:
Two plants on the chopping block at General Motors might have found new life, but their futures remain works in progress, and even the best outcomes are unlikely to save most of the jobs being lost.

In Ohio, GM is in early discussions to sell its Lordstown Assembly Plant to Workhorse Group Inc. for production of electric vehicles, while in Ontario, Oshawa Assembly will turn into an aftermarket parts hub under an agreement reached last week with Canada's auto union.

Both deals, if completed, would have similar outcomes: much smaller work forces, long-term uncertainty and a lesson in how difficult it is to replace or save factory jobs when automakers decide to shutter a major plant.

GM's plan for Oshawa keeps only about 300 of the 2,600 jobs being cut there, and experts say there's no plausible scenario in which Workhorse, without additional product commitments by GM or a third party, could keep more than a few hundred people at Lordstown, which as recently as three years ago employed 4,500 workers in economically challenged northeast Ohio.
You should read the whole report. Suffice to say, as someone who grew up not far from Lordstown and spent a year reporting in Richland County, Ohio, when GM announced it was closing a stamping plant there, it all rings too true.
Reverse: A First For Unions
Neutral: Where Will Lotus Be in 10 Years?
I was gonna ask about Trump, but who really wants to talk about that guy.
Instead: I'm genuinely excited Geely's gonna plow a bunch of money into Lotus and if it ends up being anything like Volvo, it will have been a very smart investment indeed. Thoughts?