President Donald J. Trump has gotten angry and decided to take his toys and go home, unleashing tariffs Thursday on metals that will inevitably raise the price of cars. Mexico and the European Union announced retaliatory tariffs almost immediately.
We live in hell.
Before today, Trump's tariffs on steel and aluminum—25 percent on the former, 10 percent on the latter—were mostly hypothetical, since after announcing the tariffs in March the Trump administration also gave exemptions for allies like Canada, Mexico, and the E.U. But those exemptions are now over and, according to The Washington Post, the tariffs will take effect at midnight:
Officials from the three trading partners — among Washington's closest allies for decades — have dismissed the idea that their shipments to American customers endanger the United States — and some prominent Republicans attacked it as wrongheaded.

Jean-Claude Juncker, the president of the European Commission, had a near-immediate response:
G/O Media may get a commission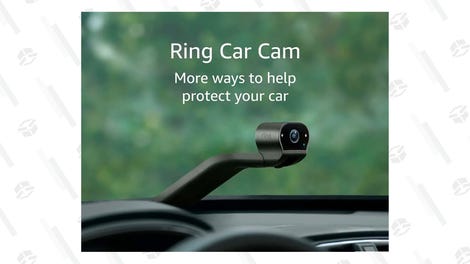 Which imports are Juncker referring to? Harley-Davidson motorcycles, for one, which is bad news for company that at this point is used to bad news. Europe is also taking aim at bourbon from Kentucky.
Mexico, meanwhile, has similar ideas, per WaPo.
The Mexican government said it would levy import taxes on U.S. exports of pork bellies, blueberries, apples, grapes, certain cheeses, and various types of steel.
Both Mexico and Europe's targets seem designed to punish Trump voters and red states specifically, a level of surgical precision that appears genuinely thought out, as opposed to Trump's plan, which is seemingly designed only for headlines and campaign rallies.
This will also hurt the cars, and people who like them or even occasionally buy them:
While Thursday's action cheered American steel producers, companies that use imported metals said that it endangered U.S. jobs and investment. Auto parts makers said that they rely upon global supply chains and sometimes can buy their specialty steel and aluminum from only one or two sources worldwide.

"Our members could face having to pay double tariffs on some materials necessary to manufacture parts in the US," said a statement from the Motor & Equipment Manufacturers Association. "Industries like ours, which require long-term investments in facilities and employees, depend on regulatory and market stability. These actions have thrown all of that up in the air."
Still, Trump has a plan though, right? And surely his fellow Republicans are with him on this one?
But that's just one Republican senator from Pennyslvania. Surely others support Trump on this? Let's check in with Nebraska Republican Ben Sasse, again via the Post.
"This is dumb. Europe, Canada, and Mexico are not China, and you don't treat allies the same way you treat opponents," [Sasse said]. "We've been down this road before—blanket protectionism is a big part of why America had a Great Depression. 'Make America Great Again' shouldn't mean 'Make America 1929 Again."
Oh, ah, hmm. Everything's great.
Update, 2:08 p.m.: Now Canada, too.