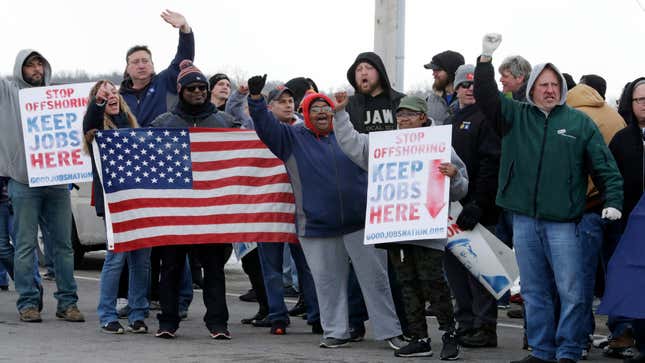 After months of urging General Motors not to close the Lordstown, Ohio plant that until recently made the slow-selling Chevrolet Cruze, President Donald Trump now says the automaker may have have found a buyer of sorts. It's an electric truck company based in Ohio called Workhorse that has been bleeding money for years.
The only source for this deal, as of now, is Trump's two tweets about it, so I want to be very clear that we don't know this is actually happening or if any of the details are accurate.
Jalopnik reached out to Workhorse, but they refused to comment and instead directed us to their investment firm, Liolios, who did not return several phone messages.
GM referred Jalopnik to a forthcoming press release, which as of this writing has not been published. We will update the post if anything changes.

G/O Media may get a commission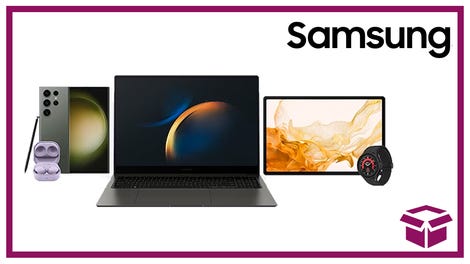 24 hour deals
Discover Samsung - Daily Deal

The "etc." in those tweets are doing a lot of work.
So, what do we know about Workhorse? It's a developer in trucks made for commercial fleet applications, trucks with extended range hybrid powertrains. It also makes delivery drones. (The company's website appears to be down from all this attention.)
But according to its last SEC filing, it doesn't make very much money! Since its founding in 2007 through the end of 2018, Workhorse has lost $141.6 million in total and incurred losses in each and every quarter therein. In the last two years of operation, the company lost $21.8 million and $38.7 million, respectively. Net sales in 2018 were $763,000 (yes, that's it) compared to more than $10 million in 2017.
What does a company with $763,000 in annual sales want from a 6.2 million square foot manufacturing plant? Where are they getting the money to buy the plant, which sits on a 905-acre parcel? How many laid off workers will realistically get re-hired?

Keeping in mind the considerable effort Trump has put into keeping this plant open leading up to an election year, it seems likely we're going to learn more details about this deal than are initially apparent.
It's also worth pointing out that, according to Trump's tweet, GM will be spending some $1.5 million per new job created in Ohio at three unnamed locations. That is a suspiciously large amount of money per job created that would make most companies cringe, nor is it clear what that $700 million is actually going towards and for what purpose.

To be sure, giving laid off workers a path to keeping their jobs is a laudatory goal. But forcing a very small square peg in a gigantic 6.2 million square foot round hole just to get a quick win ahead of an election is not the solution anyone wants.

We will update as we hear more.

Update 1:32 PM: In a press release, GM stated it is "in discussions" with Workhorse and "an affiliated, newly formed entity" to sell the company's Lordstown Complex, so the deal sounds further off than Trump's tweets made it appear. Under the potential arrangement, Workhorse would hold a minority interest in this newly formed entity, but it's not clear who would own the rest. GM referred Jalopnik to Workhorse who we still have not heard back from.

In a separate announcement, GM clarified that the $700 million investment resulting in 450 new manufacturing jobs would come from the DMAX plant in Moraine, the Toledo Transmission plant, and the Parma Metal Center. Considering these three plants make critical parts for the growing truck-and-SUV lineups, it's quite possible GM would have needed to expand capacity at those plants anyways.