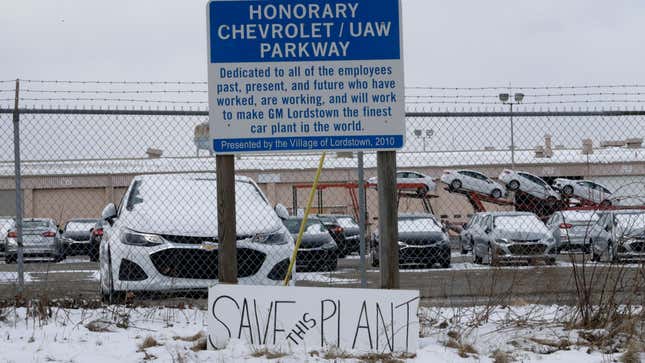 Earlier today, President Donald Trump tweeted that "subject to a UAW agreement etc., GM will be selling their beautiful Lordstown Plant to Workhorse, where they plan to build Electric Trucks." It was a victory lap of sorts for the Commander-in-Chief, who has made the closure of General Motors' ailing Ohio factory a political talking point heading into the 2020 elections. But it turns out that "etc." in the tweet was, in fact, doing an incredible amount of heavily lifting.

Tom Colton, who is representing Workhorse in the potential deal, says the company has been involved in negotiations since the beginning of the year, but that there's still a lot of details to be ironed out.

"At this point," Colton told Jalopnik, "we're in roughly preliminary discussions."
G/O Media may get a commission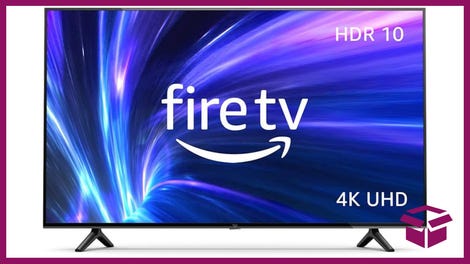 42% Off
Amazon Fire TV 50" 4K Smart TV
Colton declined to elaborate on the details of the negotiations, including the timeframe they're working under or the price of the acquisition. But it's a complicated deal, because Workhorse itself is not acquiring the plant.
Instead, it's putting together another entity which will own the plant and build an electric pickup truck there, a distinct product from Workhorse's current offerings of short-range electric trucks.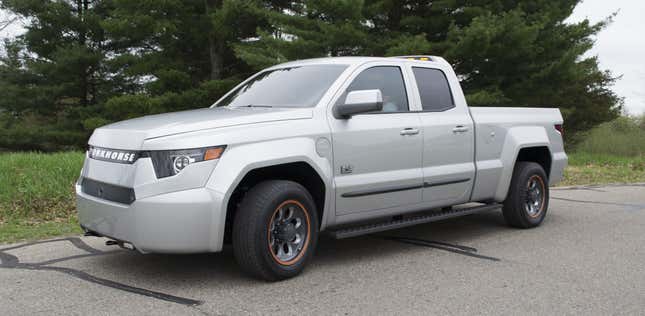 Workhorse would be a minority owner in this entity. Colton declined to comment on who would own the rest or who the potential investors would be.

One of the reasons the deal is still very much up in the air is Workhorse doesn't exactly have the cash flow to buy a 6.4 million square foot factory on a 905-acre lot, employ hundreds of additional workers, and manufacture a brand new electric pickup truck. The company has lost $141.6 million since inception in February 2007 and has never had a profitable quarter. That lack of cash on hand, Colton explained, is why it would take a newly formed entity to buy the facility.

And what about the laid-off workers, who are ostensibly Trump's main concern in this whole deal?
Colton said there are no hard numbers on potential employment at the plant, but if the deal goes through as they currently envision—a big if considering all the unknowns at hand—they're thinking of a number somewhere in the hundreds.
The Lordstown plant ceased operations in early March amid sagging sales of its sole model, the Chevrolet Cruze sedan. Since 1966 the plant produced a number of small car makes including the Vega and Cavalier, but had been on life support the past few years.
It's also become a political issue for Trump, who carried Ohio handily in 2016, and for GM, which closed Lordstown even as it expands production overseas—the Chevrolet Blazer crossover is built in Mexico, for example. So today's announcement of the (possible) Workhorse deal meant a ray of hope for thousands of area workers, many of whom worked their for decades and had few job prospects otherwise.
But Colton's hesitation to declare it a done deal and adding there is lots more work to be done echoes the language from GM's statement, which stated it is "in discussions" with Workhorse on the Lordstown Complex. At this point, GM is not a potential investor in the entity that may own Lordstown.

So, yeah. Far from a done deal, despite what the president's tweeting.