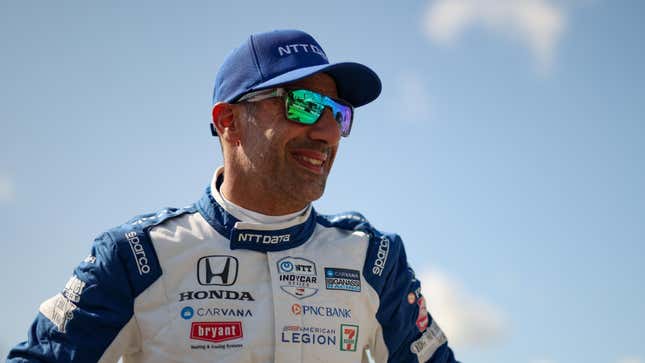 Tony Kanaan, the 2004 IndyCar Series Champion and 2008 Indianapolis 500 winner, has announced his plans to retire from IndyCar. The 48-year-old Brazilian, who made his top-level American open-wheel debut in 1998, will end his 24-year career after the Indianapolis 500 this May.

Top Gear America Sneak Peek: Dax Drives a McLaren 765LT
Tony Kanaan (also known to fans as "TK") emphatically began his career by winning CART Rookie of the Year honors in 1998 and finishing ninth in the overall standings. The closest rival rookie to Kanaan in points was compatriot and future four-time Indy 500 winner Helio Castroneves. Like Castroneves, Kanaan won over fans with his jovial personality out of the car and his relentless nature on track. He is rarely ever seen before a race not smiling. He's not just happy to be there. He's ecstatic.
Kanaan joined Andretti Green Racing in 2003 as the team moved from CART to the Indy Racing League. This was arguably the most successful period of Kanaan's career as he won the series' championship in 2004 and never finished lower than 6th in the standings. However, he just couldn't win IndyCar's most prestigious event. During his last year at Andretti in 2010, he barely made the 500's field of 33 cars and qualified last after crashing twice. He fought all the way to second place in a desperate effort to win the race on fuel strategy, but he couldn't get a caution when he needed it most.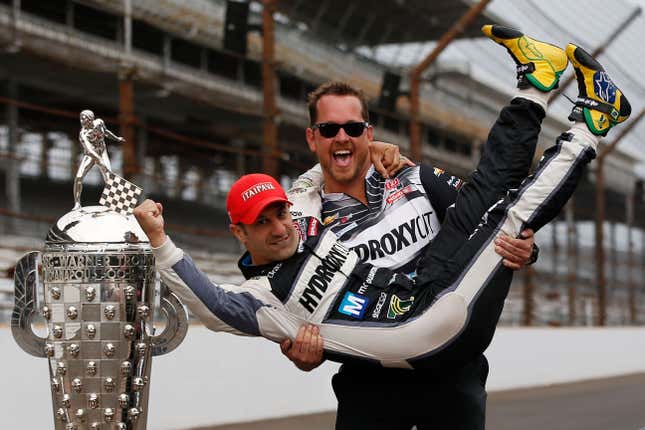 In 2013, Kanaan finally won the Indianapolis 500 in his 12th attempt. In a manic affair with countless passes for the lead, he took first place with three laps to go as Dario Franchitti crashed out of the race. The caution secured the long-awaited victory for Kanaan and his team for that entry, KV Racing's, first IndyCar win in five years. He found his way back to front-running machinery with Chip Ganassi Racing the next year, with his most recent win being the 2014 season finale at Auto Club Speedway.
Kanaan left Ganassi for AJ Foyt Enterprises in 2018, where he originally planned to retire. He was slated to have a fan appreciation swan song across the 2020 season branded as his "Last Lap." However, the pandemic meant that most of the year was run without fans. Kanaan felt it wouldn't have been the best way to leave the crowds who have cheered him on for decades. He returned to Ganassi on a part-time basis in the last two seasons.
In a video he posted on Twitter, he said, "It's been a wonderful journey, but it's not done yet. I will still have the pleasure to drive through the bricks one more time. Thank you all, and I'll see you on Race Day." For the 2023 season, Tony Kanaan will be competing in just one IndyCar race, the Indianapolis 500. Today's announcement confirmed rumors that began when McLaren announced that NASCAR driver Kyle Larson would be the team's 4th Indy 500 entry in 2024.
Tony Kanaan is branding his 2023 Indianapolis 500 run as his "Capitulo Final," Portuguese for "Final Chapter." I'm sure that I will be one among millions of fans who hope "TK" goes out on a high after such a remarkable career.