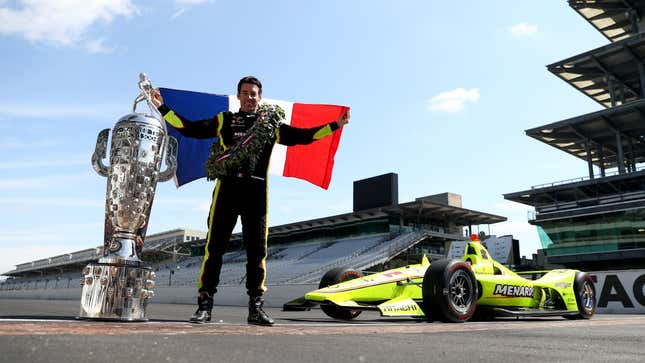 The Indianapolis Motor Speedway was intended to be the center of the automotive world when it was built at the turn of the 20th century. After the plan of hosting multiple races at the venue per year proved unsuccessful, the track's owners decided to host a single massive 500-mile race each year. To attract the best drivers and teams from around the world to take part, the Indianapolis 500 has always had a generous prize purse.
The winner's share of the purse at the Indy 500 was $20,000 in most years before World War I, or a little over $600,000 when adjusted for inflation. Last year, Swedish driver Marcus Ericsson won $3.1 million with his victory at Indianapolis.
The Indianapolis 500 has had 74 different winners over 106 editions, with 21 of those drivers being international competitors. The event's early years and the last quarter-century have been dominated by foreign drivers who either spent most of their professional careers in the United States or gained fame abroad before seeking glory at the Brickyard. Here are all the non-American winners of the Indianapolis 500.