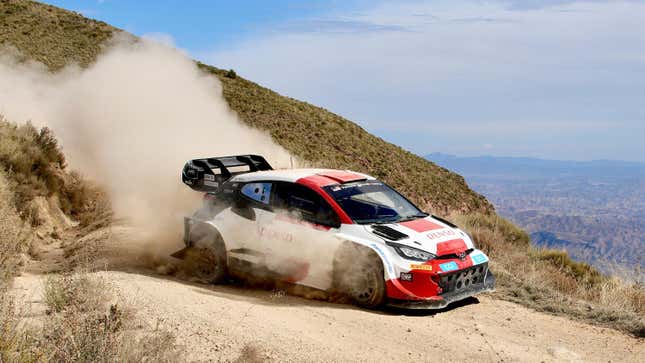 After a three-year hiatus, the FIA World Rally Championship is going back to Rally México. The stages will kick off on Thursday, drawing WRC teams from Hyundai, Ford and Toyota, which are competing in Rally1 hybrid cars that debuted last year. As the season's first gravel round, Rally México will put the hybrids through a stress test in conditions they haven't been exposed to yet.

In case you missed it:
The previous rounds of the 2023 WRC took place under the winter conditions of the Rallye Monte-Carlo and Rally Sweden, in what Toyota Gazoo Racing calls a "stark contrast" to the conditions at Rally México. Ambient temperatures there can be as high 30 degrees Celsius (86 degrees Fahrenheit), which may not sound hot enough to stress the machines, but the event's combination of high temperatures, high altitude and gravel will be a baptism by fire for the hybrids.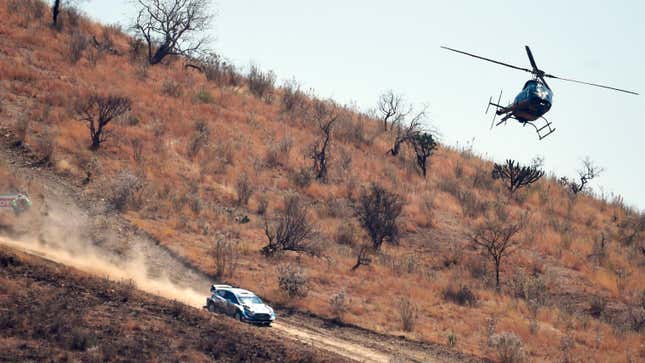 While the first stage is set in historic Guanajuato — along the capital city's narrow cobblestone roads and old mining tunnels — later stages will run in the mountains overlooking the city of León. These courses climb over 2,700 meters (roughly 8,860 feet) above sea level, making it hard for the rally cars to breathe. Rally1 machines are powered by a 1.6-liter turbocharged inline-four engine, which can lose up to 20 percent of its power at those altitudes, per Toyota.

That's where the Hyundai i20 N, Ford Puma and Toyota GR Yaris hybrids will rely on their electric motors to make up for the power loss. Together, the I4 combustion engines and hybrid generator units make over 493 horsepower and 369 lb-ft of torque in hybrids that weigh a mandated minimum of about 2,780 pounds. The electric motors alone add 134 HP and 133 lb-ft during acceleration.
But the new hybrid tech in these cars is unproven under the exact conditions awaiting them at Rally México since the last time the event took place was in 2020 — before the hybrid cars were released. Teams have been testing Rally1 cars in similar conditions in Spain, but any testing outside of Europe is against the rules, so Rally México will be a new challenge for the hybrid drivetrains.
Toyota hopes to repeat its win from 2020 with Sébastien Ogier at the wheel, who's returning to Rally México with TGR. Ogier is tied with Sébastien Loeb for the most wins at Rally México with a total of six wins. And whatever lessons TGR may learn about its hybrids in the hot and high altitude stages of the event, could make it to the new Toyota Prius someday, which is still due for its GR variant in the U.S. Rally México is scheduled to take place from March 16 - 19.