It's safe to say we talk a lot about things we can't have on Jalopnik, and many of those things include wagons. We don't get a lot of the cool load-luggers Europeans get and that's truly a tragedy, since they include some powerful, attractive and bizarrely cool models we will never get to buy new.
Lexus teased us with some hope of a revived IS SportCross this year, based off of the 2014 IS, itself a handsome brute. It would be a cruel trick if Lexus decided to show off a revived SportCross and then decide to reserve it for the Europeans, as automakers continue to do.
So to show Lexus (because I know there are people in Torrance reading Jalopnik) what we're already missing out on, I've assembled in no particular order a helpful guide to cool stuff we are deprived of. It's pure wagon pornography.
I've kept the list short, leaving room for you to add a wish list of wagons we don't get in the comments. Have it at!
G/O Media may get a commission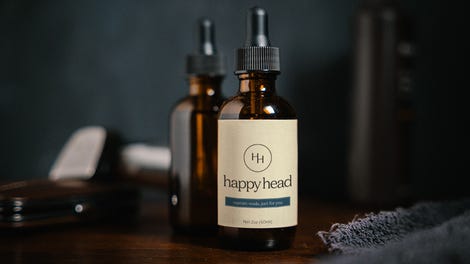 Mazda 6
We've been clamoring for a Mazda 6 diesel wagon for years and they've finally given us … half of that request. While you'll be able to buy an oil-burner 6 sedan later this year, the attractive wagon won't be coming anytime soon. Mazda wants you to buy a CX-5 instead. Which isn't so bad, since that's actually a nice crossover that handles. Still, more options are better.
Citroen DS5
Possibly the Frenchest car on sale most places other than here, the DS5 is really a lower crossover that's styled and detailed so extensively that it looks like the design department just said, "We're just going to do whatever the hell we want and we don't care if no one buys it."
That might be the reason there's no chance of Citroen making a return after a 40-year absence, and even with the GM-PSA tieup, there's a better likelihood your local Buick dealer will sell French cheese before French cars.
Photo: GF Williams
Volvo V60 Plug-in Hybrid
I seriously can't think of a better way to attract more rich buyers to Volvo. As I wrote a few months ago, something like the stunning V60 would appeal to New Englanders who've since defected to Audis and BMWs with all-wheel drive.
Now a Volvo hybrid wagon? That's got some serious green-type appeal. What's more, there's now a diesel plug-in, which trumps any turbo hybrid out there. It's pricey, the equivalent of $77,000 in the UK, but it would be cool, right?
Photo: Volvo
Photo: Flickr/KlausNahr
Ford Focus ST
The Focus ST is one of the "it" cars of the moment, carrying the torque-loaded 2.0-liter Ecoboost with the generally sprightly Focus chassis. So imagine if all of that were available in something that would swallow tons of flat furniture and still surprise hoons in their Civic Si at the stoplight.
It would probably be cheap, too, which means Ford could have ideal boy racer hot wagon. That is, until VW gets the lunatic/brilliant idea to drop a 2.0-liter turbo in a Jetta/Golf wagon to make a GTI wagon out of it.
Photo: Ford UK
Audi RS4 Avant
Audi is the king of wagons we can't have, like that A6 Avant at the beginning of the gallery. But no list would be complete without a hot Audi Avant. The best they're giving Americans is the A4-based Allroad, which isn't very hot and handles worse than if it were just a standard A4 Avant. So it's really a pity we're deprived of both an S4 Avant and an RS4, which is only available as a load-lugger this generation around.
There's rumored to be some chance of getting this thing in America, but don't hold your breath.
Photo: Audi
Jaguar XF Sportbrake
I know the last time Jaguar offered a wagon it was the hopeless X-Type and it seems the only people who bought them shop at the same Trader Joe's I do. But the XF Sportbrake (not a shooting brake) is different.
First off, the XF sedan is gorgeous, so the wagon had a lot to work with. It's not the last word on space, but give us a supercharged one and it's doing battle with another favorite wagon of mine, the E63 AMG.
Photo: Jaguar