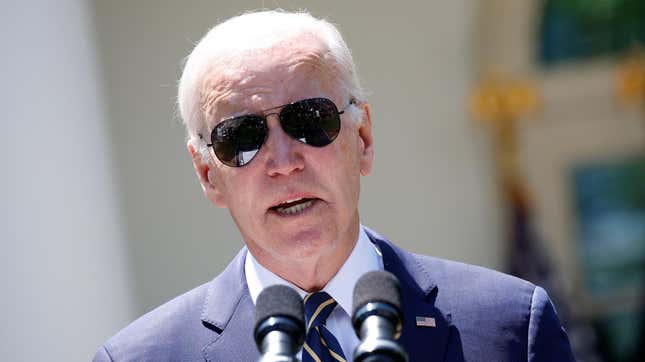 The White House and President Joe Biden have apparently given up on trying to have a confirmed head of the National Highway Traffic Safety Administration. According to Reuters, Ann Carlson, the agency's chief counsel, was named NHTSA acting head in September. She was reportedly nominated for the permanent position in March. The White House reportedly didn't give a reason for the decision and did not comment on the matter.
U.S. Transportation Secretary (and friend of the show) Pete Buttigieg said Carlson would be staying at NHTSA, but he also did not give a reason or address why the nomination was withdrawn.
"Ann's service has helped advance NHTSA's mission to save lives and reduce the economic costs of roadway crashes," Buttigieg said in a statement reported by Reuters.
For reference, U.S. traffic deaths reportedly jumped 10.5 percent to 42,915 in 2021. That's the highest number of Americans killed on our roads since 2005. In some good news, that number fell 0.3 percent in 2022.
Unsurprisingly, Carlson's nomination faced strong opposition from the GOP. 13 Republicans on the Senate Commerce Committee reportedly criticized her role in the development of fuel-economy standards in 2021. They apparently told Carlson the standards were "consistent with your long career as an environmentalist without traffic safety experience." Burn.
Carlson first took over at NHTSA after Steven Cliff left in September of 2022. He was named the agency's deputy administrator in February of 2021 and ran the agency with an "acting" title until he was confirmed in May of last year.
"Acting" seems to be sort of the name of the game when it comes to NHTSA heads. Reuters says that for the majority of the past six years, NHTSA has been led without a Senate-confirmed administrator. During the Trump administration, no nominee was ever confirmed to lead NHTSA, and there weren't even any nominees for most of that four-year period. On the other side of the coin, the Biden administration has been trying to get people approved, but is struggling to get a number of key transportation nominees over the hump in a closely divided U.S. Senate.
Reuters reports that Carlson has overseen probes into Tesla's airbag rupture issue, efforts to lower the number of traffic deaths, and to boost vehicle fuel economy requirements.