This has been a simply amazing year for cars. From hybrid supercars to track day weapons disguised as big Camaros, there's a little something for everyone. Here are the cars that topped our reviews in 2014.
The top of the list is covered by two hybrid supercars, while American muscle comes in at number three.
Porsche is the marque with the most cars on the list, with four, while fun American performance is found in two very different flavors from Chevy's Z/28 and Ford's Fiesta ST. Subaru is also well represented, with both flavors of the latest generation of its rally bred sedan making the cut.
You can see all the cars that we've reviewed here.
G/O Media may get a commission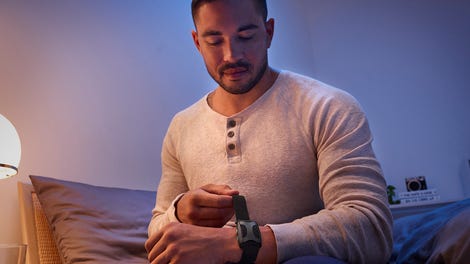 The BMW i8 is the most significant and forward thinking car on the road today. This is BMW's vision of the future, and, for once, the future is no longer doom and gloom. The future is a positive, thrilling place. A place that we want to be. Don't be scared, gearheads, we're going to be ok.
If Ferdinand Piëch hadn't set his engineers on a course for 1,000 horsepower and 250 mph (Hello? Bugatti Veyron?), sports-car science projects like the Porsche 918 Spyder might not exist today. But he did, and it does. What's the 918 like to drive? Let's find out.
It has the suspension from a Formula One car, the optional tires from the McLaren P1, and supercar-level next generation carbon ceramic brakes. But this isn't a million dollar supercar. This is a $75,000 Chevrolet. And it is one of the most amazing, odds-defying cars of the year.
The Porsche 911 is a car for dentists. A car with the engine in the wrong place. A car that has evolved from the Beetle. A car that has never had a new design. A car where precision beats passion. Those all the cliches? Good. The 2014 Porsche 911 Turbo S is terrifyingly fast and I have no time left for cliches.
The Aston Martin V8 Vantage isn't the fastest. It isn't the cheapest. It's not the best on any quantifiable scale. That doesn't matter. The V8 Vantage is the most beautiful and special car in its class. And with the Vantage GT, more people can afford to experience a throaty super model. Here's why they should.
The entrance to the Lincoln Tunnel in New York City is a sloping downhill left hand turn. Radar cruise control and steering assist is on in the S550. I take my hands off the wheel. Instead of careening into a wall, the big Merc turns the wheel on its own and cruises into the tunnel. Holy crap. Welcome to the future.1
If you want a Porsche 911 with a roof, there's a 911 that fits your needs. There's also a 911 with a fully removable roof, if that's your preference. But there hasn't been a 911 with a robot in the back that eats part of the roof to give you some much needed sunshine. Until now.
There are two types of premium compact super sports sedans: The BMW M3 is one type, the BMW M3-fighter is the other. The 2015 BMW M3 enters a more crowded ring of contenders than ever before. Is it still the top of the heap, or does it finally need to concede to its rivals?
You throw the 2015 Subaru WRX STI into a corner. In days of yore, the front end wouldn't bite and you'd start to wash wide. Subaru had developed the recipe for understeer. But this new STI... It bites. It turns in. This is a Porsche 911 fighter for a third of the price. Oh, and one of the best new cars you can buy today.
Now that it's all-new and has a fancy sedan body, Americans are going crazy for the Audi A3. But that's not the best part of the car: that would be the fact that the hotted-up Audi S3 version is finally for sale on our shores. Now is it damn good, or is it a sports sedan poseur? Let's find out.
Hot rod wagons are a nasty fetish to a very particular group of people, just like fantasy football or horse pornography. Mercedes knows they aren't going to sell a billion E63 Wagons in America, but they're making a very particular group go nuts. That includes most automotive journalists and readers of this website.
"Remember that car? That sure was a great car. I really wish they still made that car today, because I'd totally buy one." That's a conversation that happens multiple times a day in theJalopnik comments. Let me tell you this: years from now, the Ford Fiesta ST will be the subject of that conversation too.
You're always told to not judge someone by how they look. They might look anonymous, but they might also be caring, hilarious, or just plain fun when you talk to them. The 2015 Subaru WRX is Droopy Dog from the outside, but Usain Bolt and Jerry Seinfeld under the skin. This is a car you have to know.
Giblets aren't the most delicious part of a meal, but Maserati has decided that they need to compete in the Thanksgiving meal market. Oh, I've just been told this is a car and it's called a Ghibli, not a Giblets. It also sounds like a Norseman gargling hammers. It's also delightfully frustrating.
Some people believe Porsche should offer one car and you get to choose the color. Porsche, well, they don't think that way. And even though the Panamera isn't much of a looker, it's a hell of a driver.
*An earlier version of this list included the Camaro SS 1LE, but I missed the Fiesta ST when putting the list together. So, sorry Chevy, you've been deleted. Whoops.