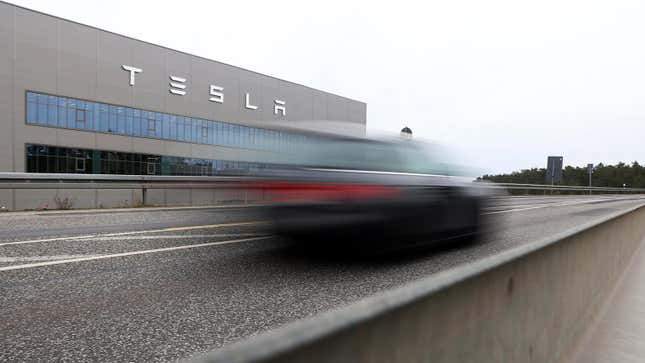 Tesla puts sensors and cameras all across its EVs, both on the exterior and interior. The cameras work as part of Tesla's driver-assistance and safety systems, spotting hazards in the road and helping drivers park in tight spaces. But every Tesla records all manner of activities that go on inside and outside the cars, whether they're driving or stationary. A new report reveals that, for years, Tesla employees have had seemingly unfettered access to videos recorded in customers' vehicles, sharing clips around the workplace — including footage showing car owners and passengers in shocking and sensitive moments.
Listen To The Lexus RC F Sing Through The California Mountains
In case you missed it:
According to a new report from Reuters, which spoke with nine ex-Tesla employees, workers at the American electric car company would frequently uncover and share videos recorded by the cameras inside customers' cars. These often "highly invasive videos" would sometimes spread around the company "like wildfire," according to one employee interviewed by Reuters.

Reuters reports that between 2019 and 2022, employees shared recordings that caught Tesla customers "in embarrassing situations," including one that saw a man approach a Tesla car completely naked. Tesla employees also shared more sinister video footage caught on car cameras, as Reuters reports:
One crash video in 2021 showed a Tesla driving at high speed in a residential area hitting a child riding a bike, according to another ex-employee. The child flew in one direction, the bike in another. The video spread around a Tesla office in San Mateo, California, via private one-on-one chats, "like wildfire," the ex-employee said.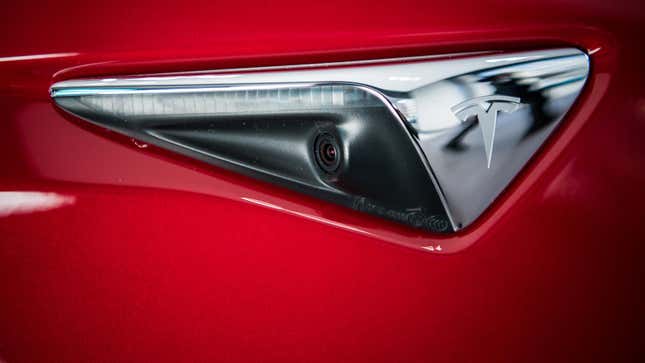 Other, more innocuous in-car videos were transformed into memes and shared across the company. Pictures of dogs and road signs that were captured by Tesla's onboard cameras would be embellished with "amusing captions or commentary," before being posted in private group chats among Tesla employees, Reuters reports.
Perhaps even more troubling, video footage was not only recorded while Tesla vehicles were being driven. In some instances, Reuters reports that videos were captured while the cars were parked and turned off. This practice, Reuters says, was common "several years ago," when some Tesla owners consented to send video recordings from their vehicles back to Tesla, even when the car was turned off, ostensibly for software improvement purposes
Such footage offered Tesla employees a glimpse inside "people's garages and their private properties," one ex-employee told Reuters. Footage of "distinctive" findings on customer property would then be posted across the company.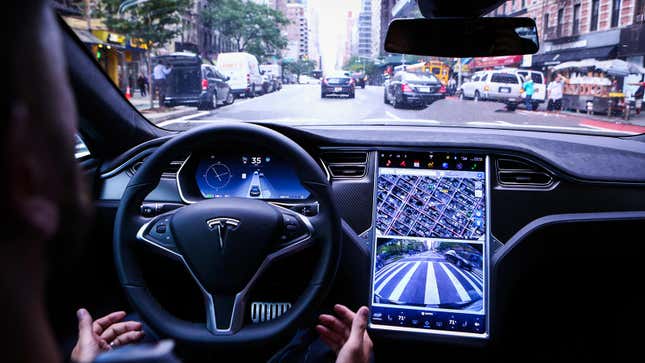 This covert filming even occurred in the Tesla vehicles owned by CEO Elon Musk. As Reuters explains, Tesla employees once stumbled upon video recorded inside a garage, showing the submersible Lotus Esprit from the James Bond film The Spy Who Loved Me — which was purchased by Musk at auction in 2013.
Tesla has so far refused to comment on the Reuters report, but the company says it stopped collecting video and images from cars that were parked and turned off in recent years.
But, why is the company collecting all this footage in the first place? Well, it all comes down to its ambitions to make a fully self-driving Tesla one day soon.
In order to train the artificial intelligence that will pilot a future autonomous Tesla, human employees are asked to trawl through such footage and teach the AI what various street signs, road hazards and other common sights actually mean. They can then program the car on how it should respond.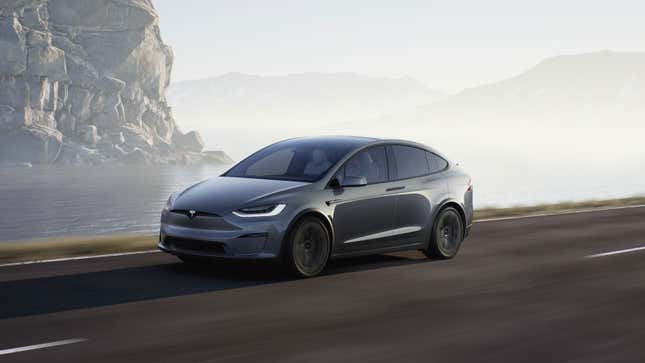 However, such footage should always be treated sensitively, especially if it precedes something shocking like a crash, or shows vehicle occupants (or bystanders) in compromising situations. Despite this, some employees didn't seem phased by the information they were sharing, as Reuters reports:
Two ex-employees said they weren't bothered by the sharing of images, saying that customers had given their consent or that people long ago had given up any reasonable expectation of keeping personal data private. Three others, however, said they were troubled by it.
Before collecting such data and footage from the cars, Tesla requires car owners to grant permission on the cars' touchscreens. On its website, the company states that "Your Data Belongs to You," which is clearly not a belief shared by some employees.