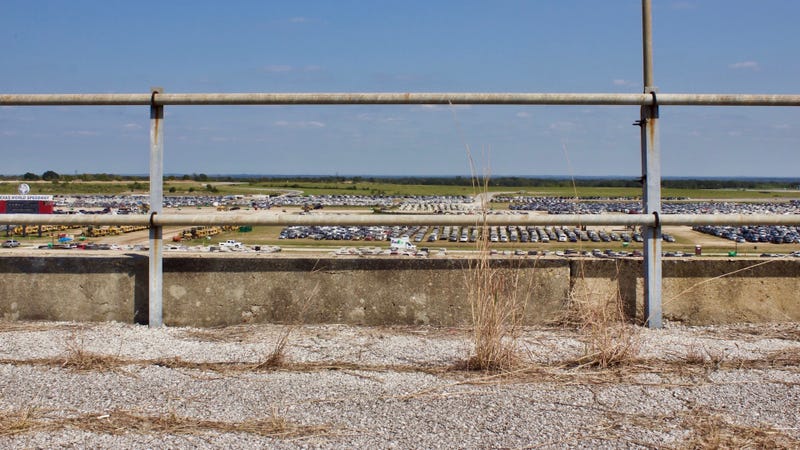 It was a hot afternoon—the kind that doesn't belong in September, but, because it's Texas, a few always manage to creep their way in. But, like all afternoons since 1968, there sat the monstrous, two-mile race track that once hosted the highest levels of American auto racing. Only this time, things were different.

Last month, a week-long feud between two people ended in a shooting at Texas World Speedway during a non-racing event. The event promoter, local station KBTX reports, didn't apply for the proper permits and resulting law enforcement to hold it. A county judge believes he did so to save money, KBTX reports.

A week-long feud between two individuals in the College Station, Texas area ended in a shooting at former NASCAR facility Texas World Speedway, local police said. The shooting happened during a trail ride at the track, and police told Jalopnik they do not believe any racing was going on at the time.

Back on Memorial Day weekend, the Lonestar Region of the SCCA had their final race at Texas World Speedway, or TWS as it's more commonly known. This was supposed to be the last actual race at the venue, which would be the 2nd, or 3rd maybe "final" weekend. As this goes to press, now it sounds like the track will be…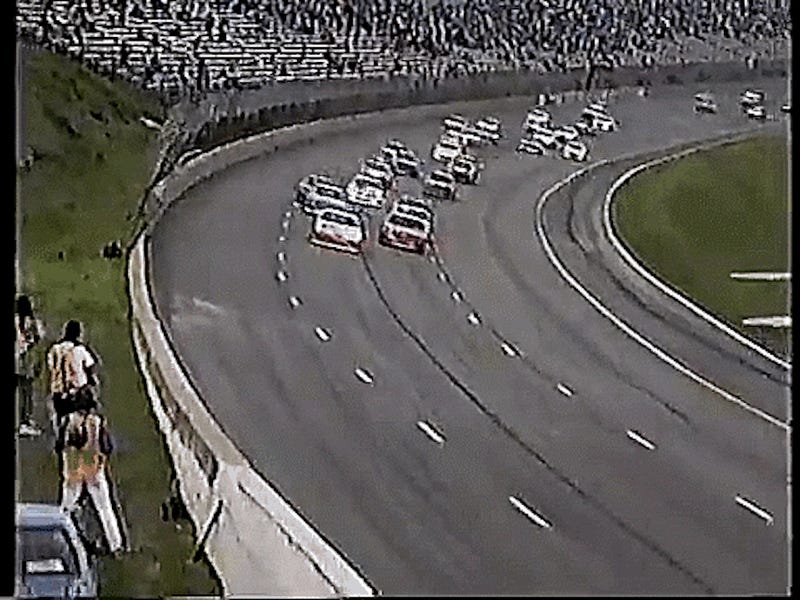 Welcome to Sunday Matinee, where we highlight classic car reviews or other longer videos we find on YouTube. Kick back and enjoy this blast from the past.
We must have really good timing here at Jalopnik. In the weeks after we held a large discussion with you all about America's ghost tracks, it looks as if a group of investors wants to prevent Texas World Speedway from going that route—or eventually becoming a housing subdivision.
I have an idea on who might have the busiest phone in College Station this week, and it sure ain't the local DoubleDave's. Local paper The Eagle reports that Texas World Speedway's demolition has been pushed back for at least until the end of the year due to issues with the planned development project.

For the first time in ages, I'm nervous about a track day. It's Texas World Speedway. I'm back in a tail-happy 944 just like my old one that got t-boned here. Even though I've personally never driven this track, I'm still intensely afraid of deja vu.