Welcome to Sunday Matinee, where we highlight classic car reviews or other longer videos we find on YouTube. Kick back and enjoy this blast from the past.
Texas World Speedway is a huge, majestic chunk of race track on the outskirts of a growing college town. Due to its location and other geographical factors, though, divisions like NASCAR, IndyCar and the ARCA Racing Series shown above came to bypass it as the years went on.
The ARCA Western Auto Texas World Shootout II featured in the video above occurred in the final year that ARCA visited the College Station, Texas track, though commentator Bob Jenkins notes that it was ESPN's first visit. Though the winner takes the trophy by quite a margin, it's fun to see cars barreling through the corners on the now-deteriorated 22-degree banking.
In this event, both the ARCA Racing Series and NASCAR Winston West Series participate in a for-points combination race. Ned Jarrett makes an appearance on the broadcast, and the field includes drivers like Dale Earnhardt, Darrell Waltrip, Ken Schrader, Bill Venturini and Frank Kimmel. The pole speed was 185.071 mph, and the race featured 156 laps on the two-mile track.
In the courtesy of avoiding spoilers, we'll leave out who won this particular race—you probably know his name quite well, though. As for the current state of TWS, the struggle to prevent its land from becoming a subdivision continues. An investing group wants to give the track and its road course a face lift, and we should find out sometime this spring whether or not that will occur.
G/O Media may get a commission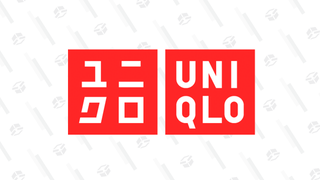 Year-round basics
Uniqlo Summer Sale
Especially for those who weren't around to attend events at the track during its days of oval races and grandstand seats, the sights from this ARCA race are almost surreal. Since the segments of the race aren't on a continuous loop in the YouTube video above, here are parts two, three and four for your enjoyment:
---
Contact the author at alanis.king@jalopnik.com.