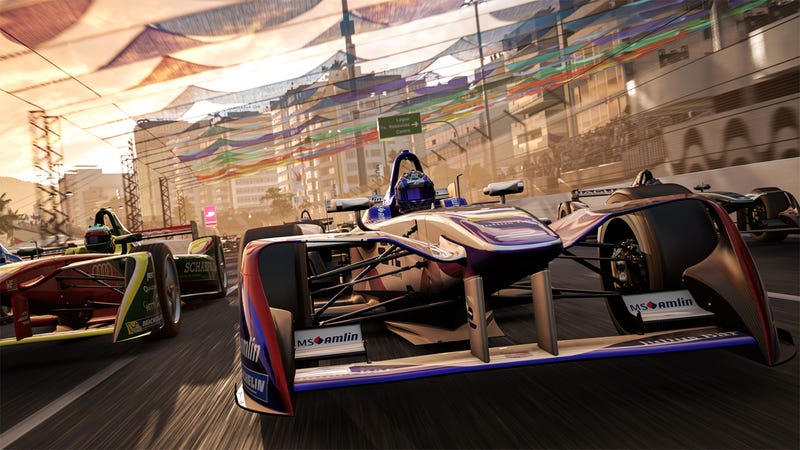 Forza Motorsport 6's $20 VIP upgrade gave players exclusive cars, special online events and, best of all, double credit earnings for races. Forza 7's $20 VIP upgrade swaps the always-on double credit bonus for five limited-use "mod cards." Boo. Update: Big changes coming in response to player feedback.

I just couldn't do it. I couldn't catch Forza Motorsport 7's simulated driver. He threw his Porsche 918 Spyder around the corners so well, his lines so perfect, that I just could not close the gap between us. But then, it started to rain.

If you've been following along with our Fast and Furious coverage, then you'll know that I will die defending those movies. I love everything about them: the bad acting, the science-bending stunts and the bullet-proof plot lines. And now Turn 10 Studios has announced a The Fate of the Furious car pack for the upcoming …
As Forza Motorsport 7's Oct. 3 launch date draws nearer and nearer, I'm running out of more and more reasons not to tell my friends and family goodbye for a week (or weeks), turn my apartment into a racing simulation cave and exclusively survive on delivery meals. Now there's an awesome new trailer and a demo to deal…
Hyper-realistic graphics and mechanics have always been Forza's big selling point and it doesn't look like the upcoming Forza Motorsport 7 will disappoint.
The first game designed with Microsoft's new Xbox One X in mind was shown off at the company's E3 presser today, and it's Forza Motorsport 7. Here's the debut trailer.