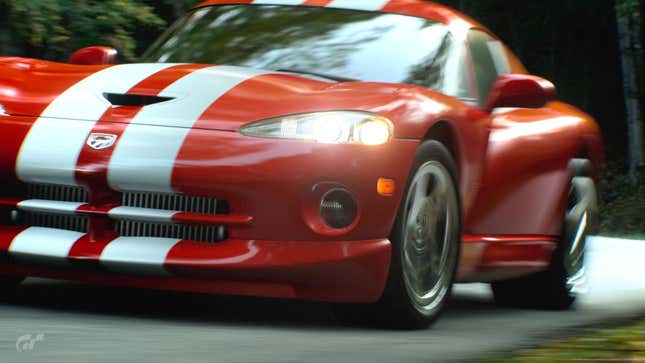 I cannot tell you why the simple act of cars sharing headlights and taillights is so fascinating, but boy do we have a doozy of a lighting-related tale to share today. It comes courtesy of Roy Sjoberg, the chief engineer of the original Dodge Viper, who relayed some previously unknown tidbits about the roadster's design to YouTuber Four Eyes. The Viper has always had an unmistakable and unique scowl, which is why it's surprising to learn that those slender arrays were not initially intended for the spiritual successor to the Shelby Cobra.

In case you missed it:
They were meant for the BMW Z1! If you've ever seen the Z1, you likely know that the car's headlights look nothing like the Viper's. That's because BMW "conned GE" — in Sjoberg's words — into manufacturing them with no investment from the German automaker itself. Then, BMW changed its mind and opted for a more rectangular look, leaving the supplier holding the bag. Here's how the chief engineer explained it to Four Eyes:
That was thanks to BMW. Those headlights came from BMW. Their Z1, which never made it to the United States, those were their headlights. And they had conned GE into building those headlights at GE's cost — not at BMW's cost. So when they didn't like it and walked away from the program, GE stuck with this tooling and headlight design with the bubble.
Now "the bubble," as Viper aficionados may know, is this weird fluid-filled protrusion between the projector and turn signal that looks like the vial of a spirit level. Sjoberg says it was used for alignment purposes at the factory. He continues:

So I got the whole headlight system free! Normally $2.5 million, plus another $1 million of development. So I got a developed design that we were able to fit on the Viper design from Gen 1 and Gen 2. And it came with the bubble. So I said, "well the bubble's silly, we'll remove it." Manufacturing wanted $1.50 [for] each headlight to remove the bubble and I said "screw that, leave the bubble on!"
I would absolutely love to see a photo of an early-development Z1 to know how the Viper clusters might've looked on BMW's tiny, door-optional convertible. Studying them now, I can kind of visualize how they might've been a BMW part, given the double circular lamp motif. Designer Tom Gale did such a masterful job shaping the Viper's face around those units that you'd never guess they weren't built for the V10-powered two-seater from day one.
You should watch Four Eyes' video in its entirety — it's not very long, and in it Sjoberg sheds light on another secret regarding the Viper's lack of cupholders. One hint: it was a deliberate decision straight from CEO Lee Iacocca.