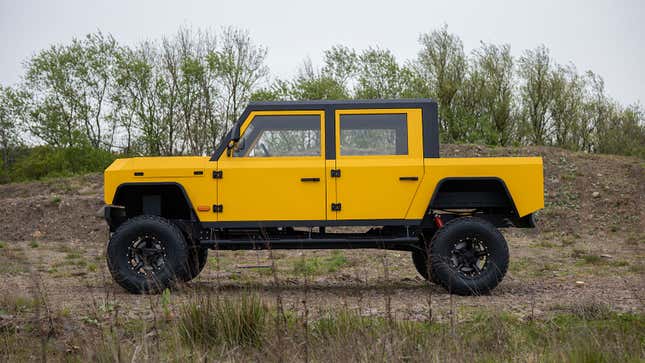 Automakers like telling us that the best way to save the world is by switching to an EV. In America, that means scrapping your aging pickup in favor of a 10,000-pound electric truck. But it's not just America that thinks this, and now a startup in Scotland has clambered aboard the EV pickup hype train.

Munro is a company that we've talked about before, as it builds a pretty cool electric SUV that looks like it's picked up the off-roading batton right where the original Land Rover Defender left it.
Now, after launching its Defender-inspired EV at the tail end of 2022, the company is adding a new body-style to its range with a twin-cab pickup EV. Called the MK­­­_1 Pick-Up, the new model will start at £49,995 (about $62,000) and goes on sale later this year.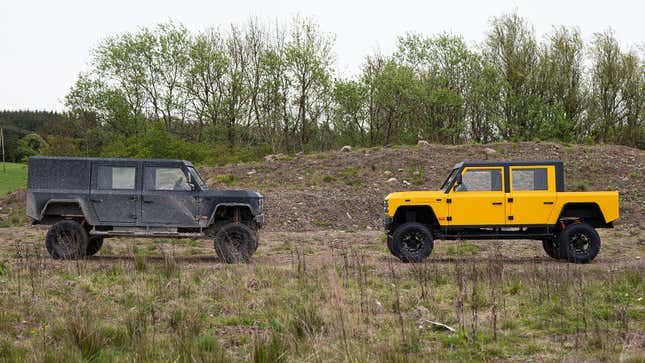 For a cool sixty grand, the pickup comes with the same 375 horsepower motor as the SUV, giving the new model up to 516ft-lb of torque, and capacity to carry up to 2,300 pounds of stuff. Towing capacity is 7,716 pounds.
To power all this performance, the MK­­­_1 Pick-Up comes with an 82.4kWh battery pack, which at full charge will give you enough juice to cover more than 190 miles or operate off-road for up to 16 hours, the company says.
When the time comes to top up the tank, the pickup will take 36 minutes to charge from 15 percent up to 80 percent via a 100kW DC charger.
If all that sounds like an exciting proposition, join the queue as Munro has opened the order books for the new truck. In fact, the startup says it's already received orders for 200 trucks, which it says is enough to fill one and a half years of production.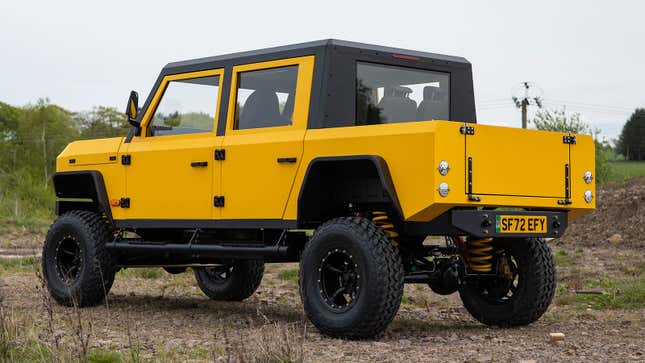 In a statement, Munro CEO and co-founder Russell Peterson said: "Priced from £49,995 Ex VAT with deliveries commencing later this year, we have already secured more than 200 orders for the MK_1 Pick-Up, three of which have come from FTSE 100 companies and ten from FTSE 250 companies.
"With a full two-year order book for both the MK_1 Pick-Up and the MK_1 Truck, Munro is having to expedite its search for larger premises to meet customer demand."
Initially, Munro began producing in small quantities this year, but it has plans to move its production to a new facility near the Scottish city of Glasgow in 2024. When that happens, the firm hopes to ramp up its production volumes.