There was a brief, glorious period in the mid-2000s when you actually had a choice of vehicles in what I'm going to call the Friendly Box segment: the original Scion xB, the Nissan Cube, the Kia Soul, and, I suppose the Honda Element. Of these, only the Soul survives to this day in the U.S., and I think that's a shame. Mazda never had a Friendly Box offering, but that doesn't mean they didn't consider it. In fact, in 2001 they showed an amazing concept car that fit the category, with an equally amazing name: Secret Hideout.
I'm fond of these kinds of cars because they're just so damn good at doing the basic jobs required of a car. They're roomy and flexible and practical and easy to maneuver, and, I think, can even be fun to drive.
Mazda's concept captures all the best traits of these cars: it looks friendly and appealing, the interior is wildly roomy and flexible, while the exterior dimensions remain compact.
I think this passage on a site called Automotive Intelligence is from Mazda's original press release about the concept; I mean, I'm not 100% certain, but who else would write this crap?
"The Secret Hideout compact concept vehicle is designed to capture childlike thrills and excitement in a vehicle and recreate them in the hearts of today's young people. Young people today are searching for something simple, gentle, friendly and relaxed. They choose from the sometimes confusing array of goods and information available, and coordinate their choices to create their own unique identities.

The Secret Hideout is designed to provide young people with excitement as well as a personalized retreat in which to ease the mind and heart. For that purpose, development aims included: a simple, friendly and warm design; a handmade feel focusing on individual details; and components that allow individual selection and coordination."
G/O Media may get a commission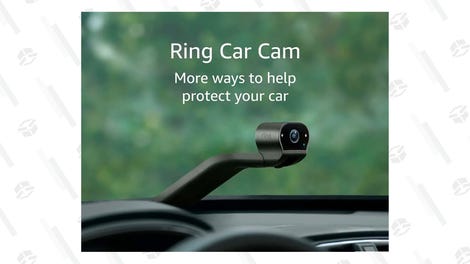 Okay, so that's some pretty twee ad copy that's probably making you a bit nauseous, but if it makes you feel better, you can always remember that pretty much any car targeted this hard at young people will likely be almost exclusively bought by the elderly.
I don't even mind the PR-talk, though, because I just like this simple, happy design. I'm not even that ashamed.
The Secret Hideout is even better than most of the production vehicles we've seen thanks to its use of bench seats in the interior, all of which fold into one another to form a pretty huge bed area.
The dashboard and all of the interior design is kept quite minimal and clean, with effort spent to maximize interior volume; so many modern cars feel so packed full of...stuff that this seems very refreshing.
I'm not sure where the radio/infotainment stuff is. A modern version would likely have a big screen in the middle there. That's fine. I like that novel fuel gauge design, too.
I really like the exterior design as well, with the big round lights, two-tone color scheme, the odd but interesting almost external fenders, and the bumpers that are clearly separate from the main body.

There's also what appears to be a set of three small porthole windows on each side's C-pillar, little peepholes that help to push the whole "secret hideout" theme; I could see camping in this car with the windows covered, and using those little portholes to see what's going on outside. I like that idea a lot.
The rear had a flip-up hatch-like window, and a side-opening tailgate below. Again, practical, useful, fun.
For a concept car, this thing looks pretty production-ready; there's not much in the way of exotic tech going on here, with a simple 1.3-liter inline four making a modest but usable 89 horsepower (probably Mazda's Z engine) and pretty conventional everything else.
Sure, the interior materials are a bit show-car-special, but those likely could have been easily adapted to production, right? Why didn't Mazda make this thing?
I'd love it if they made something like this now. This sort of car is kind of what I like in a modern, do-whatever daily driver, and, aside from the Soul, there's very few options for this on the American market, if any.
Maybe next week at the Detroit Auto Show I'll pester Mazda execs to resurrect this nearly 20-year-old concept that I'm pretty sure they've forgotten about. They just need to keep the name.
I think this will go very well.