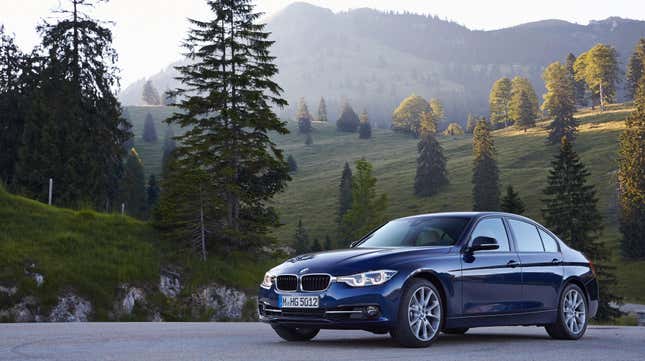 Misha just graduated college and has a solid job lined up, so it's time to upgrade the ride. The target is something manual, relatively new, and classy — all for under $25,000. What car should they buy?

(Welcome back to What Car Should You Buy? Where we give real people real advice about buying cars. Do you want us to help you find a car? Submit your story on our form.)
Here is the scenario.
Graduating from my undergrad and will soon be an analyst at a large consulting firm. I want to buy myself a graduation gift. I want Manual, relatively newish, not a gas-guzzler, classy. I'm in Boston at the moment, moving to DC in the summer. I'm a big fan of sleepers - hence why I have been looking at Accords and A4s and not as much at WRXs. My budget is up to $25,000.
Quick Facts:
Budget: up to $25,000
Location: Currently Boston, soon to be D.C.
Daily Driver: Yes
Wants: Manual, classy, relatively new
Doesn't want: Something too old

Expert 1: Tom McParland - GTI Goodies, Sedan Body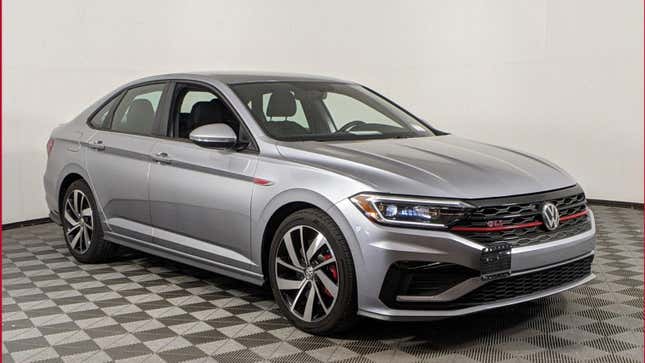 Congratulations on your degree and most importantly the well-paying gig. As you are well aware, checking that manual box really limits your options and this is especially true if you don't want something that looks overly sporty. I see you are targeting the A4, and while that is a solid choice finding 3-pedal versions that don't have a ton of miles on them at this price point is a challenge.
So I invite you to consider the A4's cousin, the VW Jetta GLI. You lose the Quattro AWD, but you keep the 2.0-liter turbo sourced from the GTI, and manual examples are a bit easier to source. More importantly, you can get one with a decent warranty balance. The Jetta might not look like a luxury car, but it's a tad more "upscale" over a Corolla or Civic. Here is a 2021 model with under 22,000 miles right in the DC metro.

Expert 2: Rory Carroll - What if...?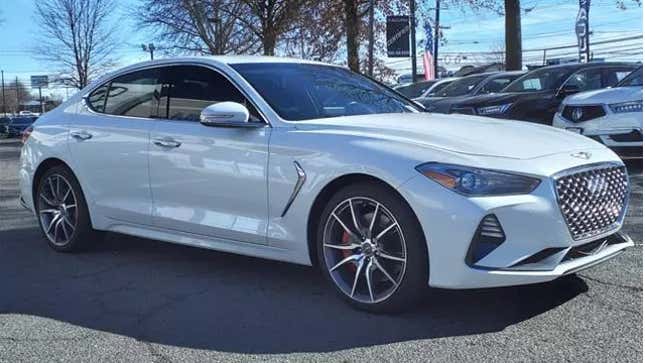 Congrats on graduating, but yikes. Moving to DC. Maybe take that $25k and buy something you can sleep in? Take some time to reevaluate things? If you're dead set on doing that to yourself, you really should just get a GTI, which is the cool version of the GLI. But, I'm not going to suggest one of those right after Tom, the actual expert, said GLI. So, what I have for you, is a criminally underrated, almost forgotten sports sedan from Genesis: The G70 2.0T Sport.

It's a hair out of your price range, but I assume since you're treating yourself with a new car, instead of desperately scrambling immediately post graduation, you have a little flexibility. When this car came out, I distinctly remember thinking it was much better than the equivalent German luxury sports sedans. Just a few years later, I think the design really stands out, the interior is fantastic and it's going to be great fun to drive. Good luck! It's not to late to rethink your choices!
Expert 3: Andy Kalmowitz - Do Your Civic Duty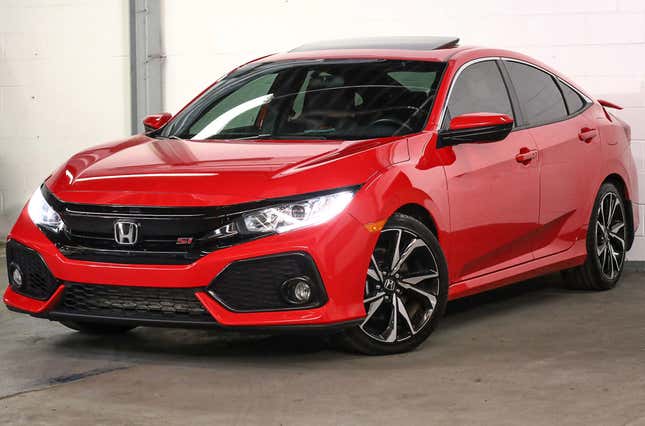 Sorry to tell you this, but your best days are probably behind you. However, there's one thing you can look forward to. You've got money... money to burn. And while your knees will hurt and you'll never live quite like you did in college, with the car I've picked for you, you can continue to try and relive the good ol' days for as long as you want.
Misha, what you need is a Honda Civic Si. Well, what it really sounds like you need is either to A) reevaluate your life choices, or B) buy a GLI. But, if none of those options speak to you, the Civic Si definitely will. It's got everything you're looking for: quiet-ish looks, a wonderful manual transmission, a relatively new age and it's under 25 grand.
Buddy, you're not going to get much better than this. Because I'm such a swell dude, I took the time to pick the perfect Civic Si for you. It's a 2019 model in red, because ~sporty~ and it has just a tick over 25,000 miles on the clock. It also happens to be located smack dab between Boston and D.C., so you can just pick it up on the way. You're welcome.
Expert 4: José Rodríguez Jr. - The Answer is Always...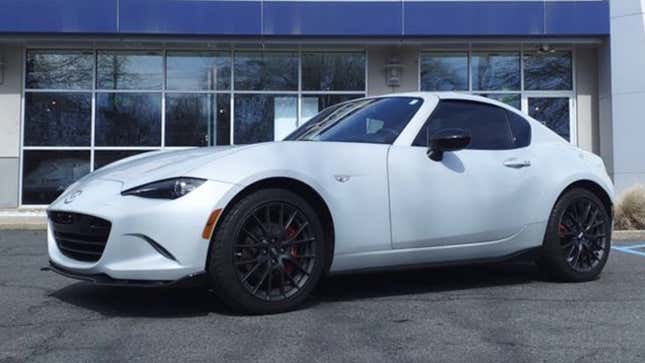 There's nothing classier than a hardtop. Well, maybe, there is. But if you want to argue with that, I'll fall back on the enthusiast maxim that Miata is always the answer. From what I gather, you're looking for a classy, new(ish), fuel efficient car with a stick shift. You mentioning the Subaru WRX, Honda Accord (with a V6, I hope) and Audi A4 leads me to assume you're a budding enthusiast.

That means there's no better time than now to try out the iconic Miata, specifically this 2017 Mazda MX-5 Miata RF Club with Recaro Package. Classy. It's a bit over budget, but the hardtop and Recaros are worth it. Congratulations are in order for your undergrad degree, and the best way to pat yourself on the back is by rewarding yourself with the ownership experience of a Miata.
It's not a sleeper, by any means. But the hardtop classes up the Mazda and you'll appreciate the Miata's fuel efficiency on road trips. The power won't be that of a sleeper Accord or a WRX, but the Miata rewards you in so many other ways. Once you're ready to move on to a serious sedan or sporty manual wagon, then you're free to join the legions of Volvos in Washington, D.C. For now, the world is your oyster and that Miata is a sharp shucking knife.