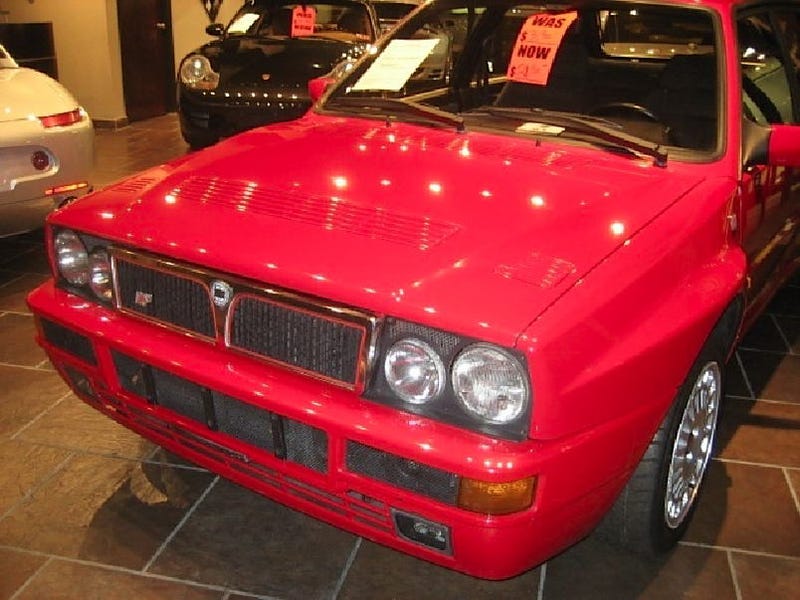 Nice Price Or Crack Pipe
Is this used car a good deal? You decide!
For today's Nice Price or Crack Pipe we have an Italian car that was never an official immigrant to the land of the freedom fries, but one that probably slid across the border sideways.
The 1980s were the halcyon days for World Rally Championship racing, and everybody from Ford to Rover seemed to have some high-strung homologation contender out there. Despite the competition, few rose to the challenge of the dominating Lancia Delta. By the early '90s, WRC fever had subsided somewhat due to rule changes by the FISA, and Lancia wound down the development of the original Delta with two final iterations- the Evoluzione I and II.
What we have here is an Evo II with only 40K showing on the clock. The seller doesn't say whether or not the car has its citizenship papers, and it's not wearing any license plates, so it may be up to you to make the car kosher with the Feds. As it's sitting in a dealership in Charlotte, let's give it the benefit of the doubt, and say you could just drive it off the lot without an immigration hearing. The good news is you'll be rocking a pretty exclusive, and entertaining ride. The bad news is you'll need to brush up on your lingua Italiana if you want to get a new . . . oh, damn-near anything.
And all this for only $26,500? Why, you'd spend that much on a Camry Hybrid. So, is the seller giving away the farm here, or is this just a Latin WRX?
You decide!
East Coast Motorsports or go here if the ad slides into the crowd.
Help me out with NPOCP. Click here to send a me a tip