Today's Nice Price or Crack Pipe Celica represents a model that was once a stalwart combatant in the pony car wars. Let's see if its price makes this pony ready to do battle once again.
So, is there really such a thing as a non-desirable Porsche 911? That's a question for the ages, and with last Friday's 2000 Porsche 911 (996) we went looking for the answer.
Turn's out, that answer is no, there's apparently no 911 around at all that couldn't draw an appreciative crowd. The 996 has long been one of the least desirable of the breed, but even that managed a 65-percent Nice Price win for its twenty-one grand asking. Guess that's settled then.
Today, being the last Monday in May, we in the United States are observing our Memorial Day holiday. That's the day we honor of all the men and women who have fallen in the service of their country, typically with parades, front porch flags, and plenty of back yard BBQs.
G/O Media may get a commission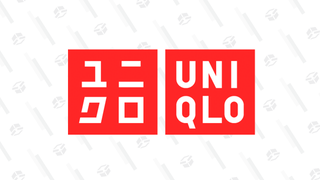 Year-round basics
Uniqlo Summer Sale
In the automotive world there have been a number of marques and models that have risen to do battle in the hearts and wallets of car buyers, and many of those have similarly fallen by the wayside. One of those is the Toyota Celica, a car whose entire category—Japanese Pony Cars—has been decimated by the advent of the SUV, Crossover, and dearth of cheap RWD donor platforms.
This 1975 Celica GT hails from the era when these little ponies were all RWD, sharing much of its platform, as it did, with the Carina sedan. The Celica would morph through two more generations before it too made the switch to FWD, becoming less pony, and eventually vastly more pointy.
Fortunately, there still are a few of these ones around, and this appears to be a tidy example of the notchback coupé, albeit with some mods making it look a little more JDM than U.S.A..
Among those changes are a set of smiley bumpers in place of the original five-mph battering rams. Those would have been chrome-plated from the factory, but here they seem to share the same silver paint as the rest of the car. To be honest, they look a little wonky too. Also recalling the home market are a set of fender-mounted mirrors. I'll bet those take a bit of getting used to, and an assistant to adjust.
The body looks to be in okay shape, and rides on a set of black-painted factory wheels that remind you just how small such things once managed to acceptably be. You might also note the elegance of the first-generation Celica's exterior door handles. Those are pretty nice.
Inside, there is velour as far as the eye can see. That replaces what was once vinyl. You still get plenty of plastic on the lumpy dash, and apparently a modern iPhone-capable stereo that lives there.
According to the ad, the 20R four and five-speed stick "works well." There's an A/C compressor next to that SOHC 2,189-cc engine, however that's likely running freon so good luck with that. There's a modest 93K on the clock and the car comes with a clean title.
The seller claims the reason for the sale is a recent college graduate needing cash. I'd say we all need that green stuff every now and then, and those wishing to purchase this Celica will need $9,500 of it to seal the deal.
That's a lot of money for an old car with a Toyota badge on its butt, but then there are fewer and fewer of these bad boys left in the world, and if Junior College Econ 101 taught me anything its that as supply drops when demand does not, the price goes up.
What's your take on this Celica and that $9,500 price tag? Does that make it a car to remember? Or, does that price have you saying, forget it?
You decide!
San Antonio Craigslist, or go here if the ad disappears.
H/T to CaptainSlower for the hookup!
Help me out with NPOCP. Click here to send a me a fixed-price tip, and remember to include your Kinja handle.