When his F1 ride didn't offer enough excitement, racer Derek Daly apparently drove today's Nice Price or Crack Pipe BMW Z3. Now you can too, that is, if its price makes it to your starting grid.
If the last U.S. election is anything to go by, the known is a hell of a lot scarier than the unknown. What was known about yesterday's tidy and red 1987 Audi Coupe GT was that its fancy-pants '80s digital gauge cluster was not talking. What was unknown was just exactly why that was.
Knowing things like speed, revs, engine temp and fuel level is good. Not knowing can add an element of intrigue and adventure to your life and that's probably why the car won a decisive 76 percent Nice Price win. The fact that a car-full of spare parts could be had for an extra grand didn't hurt either.
Quick, who's your favorite Formula One driver ever? If you said Derek Daly, then do I have a car for you! Daly, whose son Connor also calls a race car his office, did a short stint in F1, but also raced in CART, as well as at Le Mans and Sebring. Today the senior Daly dabbles in driving schools and motivational speaking. He's also Irish, which will matter tomorrow.
G/O Media may get a commission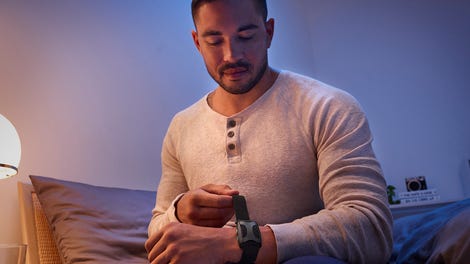 At some point along the way Daly apparently owned this 1996 BMW Z3 Roadster. How do we know that? Well, the seller says that he has the bill of sale that says so. He says it's on Daly's "personal F1 letterhead" and has autographs and insurance cards as well to prove the provenance. Seriously folks, when you sell a car, clean your shit out or someone down the road is going to spray your name and address all over the Web.
The seller further lays claim to Daly having been given the car by BMW and that the "custom rally racing flash" is original to the Daly days. Oh well.
Less original apparently are the "Recardo" (Ricky?) seats with G-Force four-point belts, and also the four-point roll bar, bluetooth stereo and top. None of that is at all bad, nor does the car overall exhibit any major flaw or, according to its ad, any failing. The note of a new Cat means at least one pricey old car fix has already been called in, too.
Pop the massive clamshell hood and you'll find the 138-bhp 1.9-litre four to be clean as a bean. A five-speed manual backs that up and like all old Z3 Roadsters, the rear suspension has a lot in common with the E30 3-series. We love those!
The car comes with what the ad describes as a Dinan suspension package and what I describe as some douchey-ass chrome wheels. I mean, with all the fabulous factory and BBS, and factory BBS wheels BMW has to offer, this is what was chosen for this car? That's like being asked if you'd like cream to top your Irish Coffee and replying "no thanks I'll have the liver mousse instead."
Regardless, the car comes with a clean title, all that Derek Daly stalking material, and only 67,000 miles on the clock. What would you pay for that?
Well, you could pay $8,700 because that's the asking price at present. Of course we never jump in feet first and so we're now going to decide the democratic way whether that price is at all worth it for this car. What do you think, does this Z3 present as an $8,700 car? Or, Daly be damned, is that just too much radish for this roadster?
You decide!
New Hampshire Craigslist, or go here if the ad disappears.
Help me out with NPOCP. Click here to send a me a fixed-price tip, and remember to include your Kinja handle.