Today's Nice Price or Crack Pipe Lincoln Mark VII is the ultra rare BMW diesel edition. That saps a lot of the sport out of its sport coupe persona, but will paying its price make you look like a sap?
In the 1970s the Organization of Petroleum Exporting Countries (OPEC) decided to flex their global economic muscle and single-handedly kill American automotive excessiveness. The group's phony baloney constraint in petroleum supplies drove gas prices higher, engendered long lines at the pump, and made fuel economy the number one performance consideration for millions of car buyers globally. I know, what a bunch of asshats!
Here in the U.S., car makers took two tracks in response to this new found fealty to efficiency; they made their cars smaller and lighter, and they looked at alternatives to the traditional big honking gas engines to power them.
GM went the way that GM usually does, and attempted to turn a gas V8 into a diesel. Hilarity ensued. Today's 1984 Lincoln Mark VII represents an example of Ford's more prudent route. Lacking the cash for such a capricious investment - tightening emissions requirements made the future of dirty diesels uncertain - Ford went outside the brand for their oil burner, deciding to buy a bunch of turbo diesels off of BMW. That straight six, of 2,443-cc capacity and 114-bhp, was offered in the German maker's 5-series as the 524td, and in Lincoln's then spankin' new Mark VII personal coupe.
G/O Media may get a commission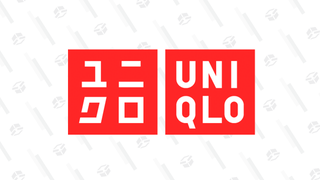 Year-round basics
Uniqlo Summer Sale
Now, there had been a lot of Marks leading up to the VII, a collection I like to call the Marks-a-lot. All of those - leading back to the Mark II of 1956-57 - were cars of gravitas and presence. That original Mark II in fact being at the time the most expensive automobile offered by an American manufacturer, and even at $11,000, losing money for Ford on every one sold.
Even as Continental was folded into Lincoln, the Mark series continued as the brand's halo model. With the exception of the Mark III, the series styling maintained an iconic long-hood, short bustle-backed (with a fake spare tire) rear, and ubiquitous vinyl roof.
All that stopped with the fox-based Mark VII. These cars were closely based on the wildly successful and critically praised Aero-Thunderbird of 1983. The VII even shared the door structure and skin with the T-Bird, but you could hardly notice.
The VII was also the first production car sold in America with composite lights instead of sealed beams, under new, more flexible Federal lighting regs that Ford used the Mark VII prototypes to help push through.
Anointed with air suspension, electronic 4-wheel antilock brakes, and an aero body specifically designed without a transition from roof to hip to dissuade the application of ol' demon vinyl, this was a new Mark. And with the BMW diesel six, this Lincoln proved to be Ford at its most continental, in every connotation of the word.
This one looks pristine, both inside and out. The silver metallic paint seems to sparkle, and the somber interior showing no apparent signs of wear. This being a first-year car - and the only year of the diesel, it gets the minimalist digital display for an IP, and of course the transmission is a 4-speed (ZF in this case) automatic.
If you're worried about the performance of 115-ponies pulling a 3,700-plus pound car, consider that the gas engine option for the '84 VII was a TBI 302 good for only 155-bhp with dual exhausts. The contemporary 5.7-litre Olds diesel used in the Cadillac Eldorado was only able to manage a meager 105-bhp and 200 ft-lb of torque. They may not be fast, but these big coupes are good for an honest 30+ mpg.
There's been a bunch of maintenance that's gone into keeping this 45,000 mile Lincoln keep making those kind of mileage numbers, including the change-over for the A/C system to the more environmentally friendly r134.
The diesel edition of the Mark VII didn't sell worth a damn when new, with fewer than 400 being built. The burgeoning explosion of efficiency found in gas engines starting in the mid '80s, along with the diesel's inability to clean up its act at the time, drove the last nails in the diesel Lincoln's coffin.
Ford eventually sold their remaining stock of BMW smokers to a company that plugged them into the backends of fancy motorhomes under the name of Vixen. I have a buddy who is a happy owner of one of those homes away from home and it's pretty cool.
But before that happened, the engine found its way under the hoods of a small number of what was probably the best Mark to make a mark since the Mark II left its mark, and for $6,000, you could mark this car off your to-do list.
What do you think about that price, is this melding of American luxury sport coupe and German efficiency worth that kind of dough? Or, is does that price simply miss the mark?
You decide!
Detroit Craigslist, or go here if the ad disappears.
A tip on the lid to jmpidgeo for the hookup!
Help me out with NPOCP. Click here to send a me a fixed-price tip, and remember to include your commenter handle.