If you've ever dreamt of owning a Vega with Ferrari styling and plastic fender flares, then today's Nice Price or Crack Pipe Chevy has got you written all over it. Actually, it has Mirage Monza written on it, but is it priced to get someone to write a check?
In the small car battle of the '70s, GM entered the fray shooting blanks. The company's Vega, while good looking and forward thinking, was initially an under-developed rust bucket that was shipped from the factory on special rail cars that had then looking like they were prepped for a moon shot.
Those early issues were eventually rectified and the Vega spent most of the '70s in the U.S. sales top ten. The Vega's platform also spawned a plethora of additional models, perhaps most notably the Chevy Monza 2+2 (and Olds Starfire, Pontiac Sunbird, and Buick Skyhawk) which took its styling cues from the Ferrari 365 GTC/4.
All of those cars however, were children of the '70s and as such they lacked the motivational force to back up that Italianate styling. What was the solution to this problem? Well, make the cars even more aggressive looking of course, making the disparity between style and performance even more obvious!
G/O Media may get a commission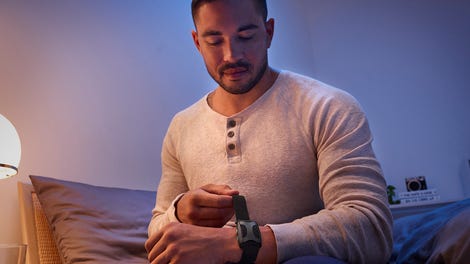 Today's 1977 Chevy Monza is just such a car, having the flared fenders, air dam and rear spoiler, and decal package that was developed by Michigan Automotive Techniques Corp of Novi Michigan. This package was a light-duty parroting of the Monza's IMSA Camel GT cars' looks, in an attempt to gain some performance through association. In IMSA, the Corvette-powered Monzas were kicking ass, while at home the 305-powered Mirage made due with 145-hp (135 if you were a Californicator) and '70s-mediocre handling.
This one, with a claimed 46,200 on the clock, is also said to have been the recipient of a harder sucking 4bbl carb and a mild cam, so maybe it's not only more entertaining to your eyeballs. Even if it's not up to modern expectations for performance it still looks pretty bad-ass, and this particular car seems to that rare model that hasn't been left to go fallow.
The paint (new on the hood, doors, and front fenders) looks great, and the plastic wheel covers are amazingly intact. As I recall, these were among the first wheel covers made from dead dinos and they literally melted off the car when Road & Track attempted to do a bunch of braking tests.
You'll probably be more concerned with going than stopping however, and this car's V8, 4-speed, and fat BFGs should make that aspect entertaining. The interior should also keep you engaged as its flat, high-backed buckets and pretty much everything else is '70s red. There's an aftermarket 8-track (!) head unit in the dash, and what looks like a need for a speaker or a mouse trap in the door, but otherwise it all looks perfectly serviceable.
The Monza Mirage was and is a rare sight, with what the seller claims to have been just under 4,100 built and fewer than 25-30 still rolling dirty. I can't vouch for those last numbers, but I can conform that I haven't seen a Monza on the road - much less a Mirage - for decades. If you want to find out everything there is about Monza production you can right here.
What price exclusivity and Veganism? The seller is asking $5,900. That's in that limbo land of not cheap enough to be why the hell not, but still not enough to allow for comparison with a far more modern alternative. Still, it may be a deal, and it's now up to you to say whether that's the case or not.
What do you think, does $5,900 seem like a good price for this rare Monza? Or, does that price make you feel like you're seeing things?
You decide!
Cleveland Craigslist, or go here if the ad disappears.
H/T to draginghard for the hookup!
Help me out with NPOCP. Click here to send a me a fixed-price tip, and remember to include your Kinja handle.