Tomorrow being Independence Day here in the U.S., what better car to critique than this Nice Price or Crack Pipe AMC Eagle? Let's see if this AWD wagon's price makes it a total star spangled winner.
There was a time in the early Aughts when Volkswagen made the choice to abandon the literal meaning of its corporate cognomen and set off into the then uncharted territory of upscale manufacture. Now, you can polish a turd, you can put lipstick on a pig, and you can make your inexpert son-in-law a Middle East peace negotiator, but the result is still going to always be the same.
VW made some interesting cars during their short-lived dalliance into exorbitance, and one of those was represented by last Friday's 2004 VW Touareg V10 TDI.
What made that luxo-wagon interesting was its V10 diesel, which offered over 500 lb-ft of torque, the most of any Volkswagen production model to date. That in fact, was enough to twist the arms of 55-percent of you, who gave its $7,477 price a Nice Price win. That was despite the overly-complicated model's reputation for frequent and expensive sacrifice to the VW mechanic gods.
G/O Media may get a commission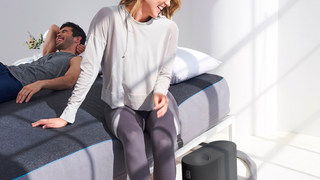 Eight Sleep Pod Cover
The fact that diesel is in the doldrums these days is owed specifically to Volkswagen and the calamity of their corporate shenanigans. Wagons on the other hand are still… well shit, not all that popular any more either.
We still like 'em though, right? And when you kit one with 4WD and a five-speed stick, it might just send us over the moon. Add to that a stout straight six with a solid rep and plaid seats and well, geez, how you gonna' keep 'em down on the farm?
That's just what we have with this 1983 American Motors Eagle wagon. Not only is this a wagon that spins all its meats by way of a venerated 258-CID inline six and a five-speed stick, but it's almost brown too! This model year allowed for the switch from Rear- to All-Wheel Drive to take place simply by flicking a small dash-mounted lever, but that's about the only labor saving aspect of the car. Let's tick off all the options not evident on this Eagle.
There's:
No power windows

No power locks

No power seats

No power mirrors

No FM

No cassette

In fact, I'm sure there's a few more things I'm missing that it's missing, but while it's somewhat rudimentary in its function and perhaps lacking in social skills we take for granted today, that just means there's way less to go wrong with it. Plus, it has a lot of things that are far more important— things like that sweet six. That's the under-square OHV unit, good for 110-bhp in '83 and for still running today. Backing that up is a five-speed manual which makes this Eagle a rare bird indeed.
The bodywork on this 87K car is in decent shape, albeit exhibiting some surface rot along the bottom of the grille. Two-tone paint denotes and exaggerates the wheels arch extensions. Below those are what look to be Chrysler LeBaron wheels, perhaps presaging Mopar's eventual purchase of AMC's assets and turning Eagle into a short-lived brand of its own.
Inside, you get wide front buckets and an even wider folding back bench, all in glorious brown plaid and vinyl. A/C and some woodgrain make you feel all fancy too.
Lastly, a Willy Nelson for President bumper sticker country-fies the butt.
The seller seems unenthused about the car's sale, but in a disclosure that's a little too close to many Craigslist ad scams, he notes that the reason for the sale is his impending move out of the country. Hopefully he won't ask for payment to be placed in an "escrow account."
Much of the rest of the ad seems a lot less scammy. There the seller notes that the car is not quick, but is suitable for steady traffic. There's not a lot of miles on it, but he goes to lengths to say it's a daily driver and hence is still racking them up, as you might expect, every day. It passed it's most recent state inspection and comes with a clean title. What more could you ask?
America is very different place today than it was during the early '80s. Back then we had a president who presented himself as kind of a father figure, now we have one who's more of a creepy uncle. Back then wagons still ruled the suburbs, now it's all about the crossovers.
This is kind of the very first crossover, so maybe it's Eagle we have to blame for our situation in which wagons have followed malt liquor in seemingly only coming in "Tall Boy" form.
Even if that's the case, I'm sure no one could stay mad at this Eagle for too long, after all, just look at that badge.
Since we're all friends again—and seeing as tomorrow is the 4th of July—let's decide if this Eagle is worth its $4,500 asking price. What do you think, does that seem like a fair asking for a correctly equipped AMC AWD wagon? Or, does that price make this an American't?
You decide!

Philadelphia, PA Craigslist, or go here if the ad disappears.
Help me out with NPOCP. Click here to send a me a fixed-price tip, and remember to include your Kinja handle.