The seller of today's Nice Price or Crack Pipe Mercedes W114 Coupe claims the car is haunted. That may come in handy when you want to use the car pool lane, but will its price spook you too?
Weird, wacky and seemingly well conceived, yesterday's Custom Suzuki Sidekick Dune Buggy also proved Nice Price worthy with fully 66% of you approving its four grand asking. Not quite so popular was the appearance of the young lady modeling with the car, as she received an inordinate amount of criticism for not being rail thin. Harsh you guys, really harsh.
Perhaps you will find today's 1972 Mercedes Benz 250 C appreciatively svelte and aesthetically pleasing, and should you not, I'm sure the ghost that is said to inhabit it would be happy to set you straight.
G/O Media may get a commission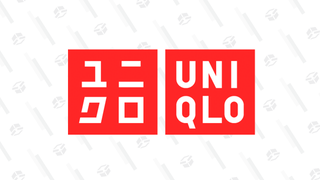 Year-round basics
Uniqlo Summer Sale
The admission that there is a spectral inhabitant of this Benz is related in the last paragraph of what is best described as a rambling screed that interpolates description of the car's present condition with the seller's response preferences — which apparently don't include email — and that he'd like payment in cold hard cash.
What he says of the car indicates that it has it's pros and cons, with the plusses seemingly outweighing the minuses. There's a bunch of new bits including a pair of Zenith 35/40s — which are pricy — as well as a lot of the typical maintenance parts on the 146-horse 2,497-cc M114 straight six. That engine is claimed to have been rebuilt at 100K, although the ad neglects to state how many miles have been put on since. The tires, including the spare, are also fresh, and while the specter of Bondo is claimed evident, the car is at least said to be free of the tin worm.
That last bit is not surprising as the W114/115 models were constructed as if from a solid block of industrial strength never fail. You remember how the Nazis claimed the Third Reich would last for a thousand years? Yeah, well thankfully not so much, but for a time Mercedes Benz was using that as a baseline for engineering their cars' durability.
On the downside, there's a bunch of niggling problems - those twin Zeniths need to be tuned and the dash lights are on the fritz, brake leak, stuff like that. And then there's the intriguing bit about the car being haunted.
Who is that ghost? Is it a former owner, a spectral presence that will offer constant critique of your upkeep of the car? Or maybe it's someone who was killed when hit by the car, their soul transferred to the Benz at the moment of impact, forever trapped in the Teutonic two-door until the truth of their death is revealed. The ad does claim that the car has been repainted at one time, why do you suppose that was necessary?
Prices for 250 C's — haunted or not — seem to be climbing steadily, perhaps being lifted by the astronomical increases their two-seat pagoda roof siblings have enjoyed over the course of the past decade or so. This one, at $4,000, seems to be on the low end of what's out there these days, and also seems to be the only one described as not just haunted but extremely haunted. That's got to be worth something.
Okay, ghostbusters, what do you think about someone spending four grand for a possibly haunted Mercedes 250 C? Does your Ouija board point to that being a decent price? Or, are you unable to get in the spirit of paying that much?
You decide!
Chicago Craigslist or go here if the ad mysteriously vanishes.
H/T to Gucci_Mane for the hookup!
Help me out with NPOCP. Click here to send a me a fixed-price tip, and remember to include your commenter handle.