The seller of today's Nice Price or Crack Pipe Bentley says it's a wolf wearing sheep's clothing. He's recently dropped its price, but we'll have to see if it's low enough that you might think he's giving away the farm.
Many of you applied Aristotelian philosophy on potentiality in the consideration of yesterday's 1976 Jaguar XJ12C, espousing that the most likely outcome of its purchase would be wallet-rending repairs without end and unmitigated heartache.
The nice thing about that car is that, running or not it's still a pretty easy on the eyes, and that interior is a lovely place to sit and await a tow should it ever really break down. None of that however, could sway 61% of you who felt the price to potential pain ratio was just too high and dunned the car with a Crack Pipe loss.
That bit of British steel was all original, with every wart and un-traceable vacuum leak that bonafide implies. If however you're looking for a taste of English aristocracy without the inevitable English 'bloody hell, it's gone tits up once again'-ness then perhaps this custom modified 1988 Bentley Turbo R might be your hot cup of Castrol.
G/O Media may get a commission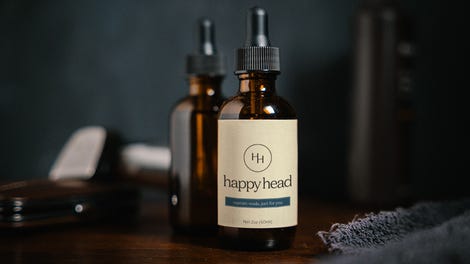 Now, the '80 - '92 Bentley Mulsanne and its sister Rolls Royce Silver Spirit/Spur have always maintained the Crewe tradition of separating the haves from the have-nots by being expensive not just to buy but to maintain. Hell, the front shock absorbers on the cars demand a special RR tool to change out and a scone-nosher named Nigel to work it. If you want to know how much that costs, you probably can't afford it.
You might just be able to afford this one though because a lot of what makes a Bentley a Bentley, and specifically a Turbo R, has been exorcised from the car. That 296-horse turbo V8? Gonzer. In its place is a 502-cid Tonowanda plant big block rocking iron heads, a custom two and a half inch exhaust, and a Paxton blower like a cherry on top. Oh, and that tank in the trunk isn't there in case you get a wild hair and want to go scubaing with the Hiltons, it's for the nitrous system.
The seller claims that's all good for 675 horsepower. That means it's running about eight pounds per pony on this 5,500 lb express, and potentially makes it the poshest Mad Maxican ride ever conceived.
Gearbox duties are handled by a GM TH400 with an add-on OD. With all those ponies to corral you might think that the Bentley's rear end might need some love too and you'd be right. This car eschews Crewe's IRS set up for what's described as a 4-link, air-bagged setup loaded with a Ford 9-inch pumpkin. Oh mama!
Brakes are factory in front and Wilwoods in the rear, and the car rolls on the Factory alloys. In fact, there's nothing externally noticeable about this car as to its mechanical machinations. Pop a door however and you'll first note the GM steering column and a hot rod tiller that both look a little out of place.
There's a 1,000 watt stereo too, and a control panel on the passenger side that's either for fine tuning all the mayhem under hood or for Han Solo to target Tie Fighters. The leather and wood all look to be in Bentley-riffic shape and very, very red.
The ad says that the car was professionally built for the head of a West Coast supermarket chain (Whole Wallet maybe?) but now cold be yours for the sum of $29,900. It claims that is reduced from some higher number, but we're still going to need to decide if it needs further trimming.
What's your take on this bodacious Bentley and that $29,900 price tag? Does that have you itching for some Grey Poupon and some burnouts? Or, is that price still too high for even this highfalutin' a car?
You decide!
Detroit Craigslist, or go here if the ad disappears.
H/T to The_Phalanx for the hookup!
Help me out with NPOCP. Click here to send a me a fixed-price tip, and remember to include your Kinja handle.