The new Jeep concept FC is Mighty, but unlike the Bosstones it's not Mighty Mighty. You can't buy that dream truck for all the rubies in the Rubicon, but you can buy today's Nice Price or Crack Pipe '64 FC170. That is of course, if you think its price is mighty fine.
Powder that is fine, whether freshly fallen snow or Tony Montana's after dinner 'mints' would prove no impediment to yesterday's 2002 Subaru WRX due to its Debbie Dominatrix treads and can-do attitude. Unfortunately its price did prove a hurdle too high as it was unable to scrabble its way out of a 60% Crack Pipe loss.
Lots of cars are claimed to be a barn find, but how many look like they've been discovered in an abandoned greenhouse? This 1964 Kaiser roller of an FC170 appears to have been thus stumbled upon, presenting as agrestic and, lacking an engine, as un-self motivating as an oak.
G/O Media may get a commission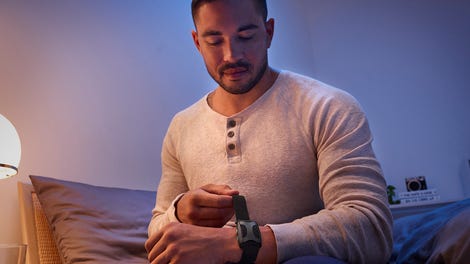 The seller says that the original 226.2-cid six cylinder no longer rocks you like a hurricane, but that the FC is set up for a small-block Chevy, which may mean that was the engine he was thinking about while macheteing through the vines and brambles that had invaded the under-cab engine compartment. The rest of the 103-inch wheelbase truck is likewise infested with flora, from an iridescent hue peppering its frame to what looks like a briar patch growing within its stake bed backend. It's not surprising that a truck like this would go unnoticed for a long time in that condition, as it's painted in camouflage.
This being Portland, a city that gets more than its fair share of precipitation, it's also no wonder a sedentary truck might become an arboretum, after all, even the dude's house has soylent green growing on it. And, if you were to go there to see the truck, I wouldn't be surprised if the seller answered the door looking like this.
Aside from that missing engine, the seller claims this FC170 to be complete which means once fitted with a power plant, and taking a weed wacker to it, you could be forward controlling in no time. And that time may be running out for this arboreal Jeep as the seller takes this page (cover actually) from National Lampoon, and says that if you don't buy this Jeep, he's taking it to the scrap yard.
Buying it however shouldn't mean death to your bank account because he's only asking $1,000. We're not here to weigh whether or not a car or truck may be bought for the loose change and pocket lint one might be able to immediately scrounge, we're here to consider value, dammit! After all, herpes is free but who ever says yay, free herpes!? With that in mind do you think this bushy Jeep is worth a grand? Or, is it just too seedy for that kind of green?
You decide!
Portland Oregon Craigslist or go here if the ad disappears.
God bless TimTim, one and all, for the hookup!
Help me out with NPOCP. Click here to send a me a fixed-price tip, and remember to include your commenter handle.