1st Gear: A Feint For The Ages
First, the news on a big U.S. investment from Fiat Chrysler, via Reuters:
Fiat Chrysler Automobiles (FCHA.MI) (FCAU.N) on Sunday said it will invest $1 billion to modernize two plants in the U.S. Midwest and create 2,000 jobs, upping the ante as automakers respond to threats from President-elect Donald Trump to slap new taxes on imported vehicles.

FCA's announcement that it would retool factories in Ohio and Michigan to build new Jeep sport utility vehicles, including a pickup truck, and potentially move production of a Ram heavy-duty pickup truck to Michigan from Mexico, also highlighted the auto industry's keen interest in getting relief from tough fuel economy rules enacted by the outgoing Obama administration.

Fiat Chrysler Automobiles is stuck between a rock and a hard place. It doesn't appear to have the money—or, frankly, the interest—to surf the massive tidal wave of efficiency and electrification that's overtaking the car industry. While much of that wave is driven by the combined factors of consumer choice and inevitability, part of it is driven by increased government standards.
But, as my esteemed colleague Matt Hardigree pointed out to me last night, by building big SUVs like the new Wagoneer, instead of investing in electrification or whatever, makes perfect sense as a short-term play to make a lot of money. Chrysler has never really had a long-term play for meeting CAFE requirements, and its been digging that hole even further lately with its decision to kill off the Dodge Dart and Chrysler 200.
If they can barter some jobs and butter up Trump to reduce the rush towards "job-killing" standards (never mind how many jobs will be lost at Chrysler plants once the next inevitable oil spike arrives), much better for them.
And, of course, flattery-as-a-strategy actually works now:
G/O Media may get a commission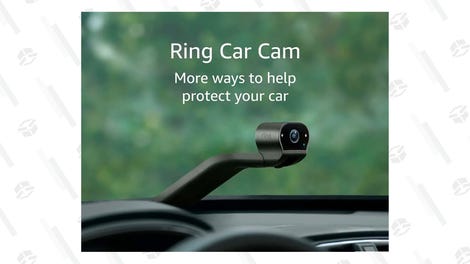 But let's be honest here. All the big news today is about the Detroit Auto Show.
2nd Gear: NEW BRONCO!
Did you guys see???? THERE'S GONNA BE A NEW FORD BRONCO!
3rd Gear: New Lexus LS!
On the completely opposite side of the automotive universe, there's a new large Lexus LS500 luxo-barge and it can drive around people, for when you don't actually want to mow them all down.
4th Gear: There's Now A Kia You Might Want!
It's called the Kia Stinger GT, which, let's be honest, is a fantastic name for a car. It'll have 365 horsepower and rear-wheel-drive. Awwwww yeah.
5th Gear: The Chevy SS Is Dead
Sad!
Reverse: Bond Movie Features Aston Martin
On this day in 1965, the James Bond movie "Goldfinger," which features the suave British super-spy driving an Aston Martin Silver Birch DB5 sports car, opens in theaters across the U.S. Aston Martins would go on to appear in a number of other Bond films.
Neutral: What Are You Most Excited About At Detroit So Far?
The Detroit Auto Show is in full swing, and this time of ye–OH MY GOD DID YOU GUYS SEE THE BRONCO IS REAL???!!!???