America's demand for large luxury SUVs seems all but insatiable, and while Lexus is hoping some people still want sedans, Audi knows what's up. Meet the Audi Q8 Concept. It's exactly what the market demands.
The plug-in hybrid concept is riding along the wave of blocky, luxurious SUVs, and—if it eventually hits the market—will carry a combustion engine with 333 horsepower and a maximum 368.8 pound-feet of torque. The electric motor is powered by a lithium-ion battery seated in the rear, with a capacity for 17.9 kWh and a claimed range of 37.3 miles.
And as we said last month: this thing looks damn hard to see out of.
It has a wider front-end than other Audi Q's, and the company wanted the design to bare some similarities to the Quattro, which is cool. The vehicles siding bares the Quattro lettering, and if you can dig the color of what Audi presented at the Detroit Auto Show on Monday—it's called "Bombay blue," kind of like the gin, which Audi would probably advise you not to enjoy before driving—it seems like Audi's intent on making do with its goal to reach a new customer base.
G/O Media may get a commission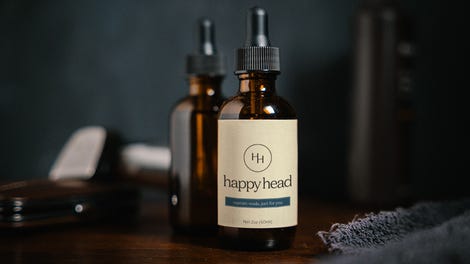 The Q8 coupe-meets-SUV concept is 16.5 feet long with a wheelbase of 9.8 feet, which should provide ample space in the back. Business folks will apparently be pleased, too; Audi touted the space by highlighting how the interior will offer enough space for four people "and their large suitcases."
But I could see a typical consumer getting down with this. The wide C-pillar does resembles a quattro from the 1980's, and the front-end, at 6.7 feet wide, carries a very noticeable octagonal single-frame grille with honeycomb insert. The wedge-shaped headlights are a nice, touch, too.
There's also plenty of luxurious tech items to please. Audi's "virtual cockpit" here stands out: a 12.3-inch display for maps or lists in 3D. The remaining monitors are all touch displays, cleaning up the interior even more.

The peak torque figure of the combustion and the electric motor is 516.3 lb-feet, and Audi says the Q8 concept can jam to 60 mph in 5.4 seconds at a top speed of 155.3 mph. And Audi says the drive system utilizes a satellite button the flat-bottomed steering wheel that functions like the start-stop system; it offers three driving modes: EV for the electric powertrain, hybrid, and "battery hold," which preserves the electric energy for later.
Will it make it to production? It seems almost stupid for Audi not to do it.