Faraday Future hasn't had the best start. It's displayed shells of cars, had major monetary issues and, most recently, cut the size of its planned factory by nearly 80 percent. But when Reuters reported plans for a huge cutback in its lineup, the company wanted us all to know: they are definitely not doing that. Nope.

The electric-car manufacturer, backed by a Chinese billionaire rumored to be broke, scaled down the plans for its huge Nevada factory to about a fifth of the original layout over the week. That means a "mini factory" will be built in place of the where company's planned $1 billion mega factory is supposed to go, and the smaller version will be 650,000 square feet instead of the planned 3 million. Factory construction should be finished in August, but no official word was given on its production capacity at the time of the mini-factory announcement.
Fast forward a day or so later, and Reuters released its report on Faraday scaling back majorly on both production numbers and its general lineup of vehicles. Reuters cited two sources with "direct knowledge of the company's plans" in reporting that Faraday would reduce its model lineup from seven to a mere two.
Those models, according to Reuters, would be the FF 91 unveiled in January and a smaller, cheaper crossover Reuters reports to be called the FF 81 and aimed at rivaling the Tesla Model X. But don't take the whole "cheaper" thing to mean that the car will definitely be affordable—the FF 91, a car from a mysterious company that hasn't proved much, could cost about $290,000 in China.
Another source Reuters cites as familiar with the company's thinking said the smaller factory will likely be able to produce fewer than 10,000 cars per year. For comparison, Tesla—which has a record of being lackluster in the delivery department—optimistically plans to produce 500,000 cars annually by 2018. According to Reuters, Faraday plans to open a new plant in China with an annual capacity of 450,000 cars as soon as 2019.
G/O Media may get a commission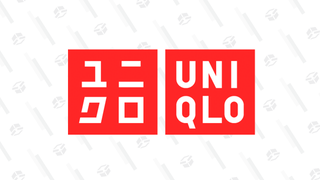 Year-round basics
Uniqlo Summer Sale
But woah, woah, woah, Faraday says. Slow down, Reuters. The mini factory is just a step in some multi-stage plan to evolve "at a later date."
In response to the Reuters headline that Faraday would "scale back U.S. plans," the company sent out a press release entitled "No Scaling Back." Here's the full press release that Faraday put out on Friday, two days after the Reuters report:
As part of a long-term development plan to bring manufacturing facilities online at a steady pace, Faraday Future is moving forward with a multi-stage manufacturing strategy at APEX North Las Vegas.

The initial phase of our Stage 1 Manufacturing Project, which included mass grading, was completed at the factory construction site last November. We will soon embark on the second phase of Stage 1 Manufacturing Project, which will include the construction of a facility on site.

We expect planning, engineering, and construction of this Stage 1 Manufacturing Project to proceed rapidly so that we can bring our flagship vehicle, the FF 91, to production more quickly. At a later date, this Stage 1 Manufacturing Project will be integrated into the Stage 2 Manufacturing Project, which is scheduled to start construction later this year.

Faraday Future remains committed to the State of Nevada and our $1B investment in the region over the next few years.
That's all very clear and makes complete sense. Totally. Thanks for clearing all of that up, Faraday.