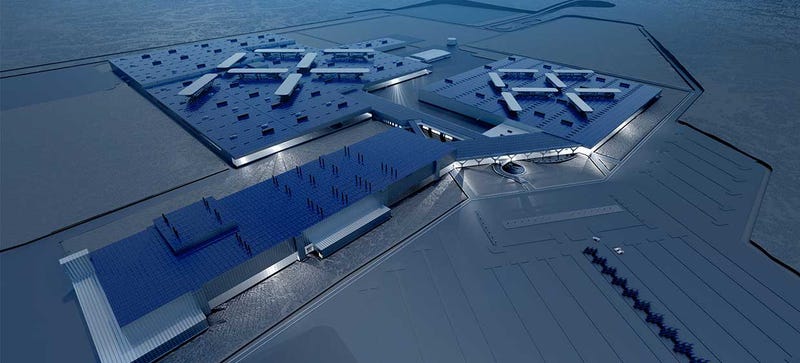 "It's clear Mr. Jia doesn't have any money," Nevada State Treasurer Dan Schwarz recently said of Jia Yueting, the tech mogul behind the mysterious Silicon Valley car startup Faraday Future. This does not look good.
Last week Schwarz spoke to China Daily with a fairly grim assessment of how his state's $335 million tax break to the Chinese-backed car company is looking:
"The projects Jia invested in, including in China, seem very difficult for him personally to realize," Nevada State Treasurer Dan Schwartz said in an interview with China Daily.

"If you look at Leshi (LeEco's listed arm) it has roughly $6 billion in revenue, but it's netting about $50 million. That profit margin is less than 1 percent ... Grocery stores make 2 percent to 3 percent," said Schwartz.

"It's clear Mr Jia doesn't have any money, it's clear that Leshi isn't making money. That's the reason for my concern."

Schwartz said the factory construction stopped earlier last week and he believed the reason was no payment had been received from Faraday Future.

Faraday Future has not yet replied to a request for comment from Jalopnik.
Anonymous sources close to Faraday Future's finances have given a different kind of impression to Jalopnik, arguing that it's not that Jia doesn't have any money, it's just that he hasn't been investing enough of it into Faraday Future. A recent memo from Jia himself stating that he was going to refocus on his core businesses away from Faraday Future does not give great hope in this case.