Can't teach an old dog new tricks? Today's Nice Price or Crack Pipe Audi would beg to differ. It may look old school but its mechanicals are mostly all new rule. Let's see if its price has you thinking it's pretty trick!
It's a little known fact that BMW's 318 Compact originated the roll of Igor (that's pronounced eye-gore) in the stage adaptation of Mel Brooks' Young Frankenstein. Yes, yesterday's hunchback hatchback 1997 318ti had a slew of mods and seemingly attractive upgrades—including a rare and desirable Downing Atlanta blower—but none of it could overcome the dog whistle of past rust issues plaguing its description in the ad. That ended up dunning the car with a 55% Crack Pipe loss.
Okay, I know, I know, looking at today's 1987 Audi 4000 probably has you saying "Geez, a damn-nother German car? Move on man, the war's over."
We've had nothing but Germans this week and while I do understand the value in variety, I think we've had an interesting mix just staying in the embrace of das Vaterland.
G/O Media may get a commission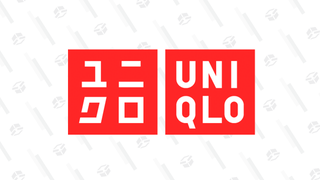 Year-round basics
Uniqlo Summer Sale
Take this Audi for example. Here we have a 4000 which hails from the company's tragic unintended acceleration era. That 60 Minutes hack job centered on automatic transmission Audis mysteriously going full-throttle and offing their owners like out of some sort of Swabian Stephen King story. There's no way this 4000 could suffer that issue because it's a five-speed stick. Also, unintended Audi escape velocity attempts were all pure fiction.
Still, that makes this just an old Audi, right? Yeah, let's have a look at the details. First off, it's a Quattro, as they do. Next up, the mill is an AAN turbo five-cylinder out of a 1995.5 S6. Why not just leave it in the S6? Oh come on, play along here, okay? Add to the hottie of a motor an RS2 intake and exhaust, injectors and MAF, plus a fat turbo and you… well, you get the picture.
The whole car in fact appears to be an extended family affair. There are A8 rotors clamped by Porsche 993 Turbo six pot calipers, the aforementioned Porsche intake, and Recaro SRDs on the inside. Recaro, if you didn't know, was the original builder of Porsche's 356.
Koni adjustable coilovers and a bunch of other pretty cool parts complete the car and make it a unique property when it comes to old Audis. The car looks tits too.
The bodywork—Audi's no muss, no fuss '80s style still resonates today—seems to be in fine, if not show, shape. There's Cibie lights up front and a refreshing lack of tacky add-ons anywhere.
The interior seems like it would be a nice place to spend some time carving canyons too, and the undercarriage looks clean enough to eat your schnitzel off of. You can find a ton of pics of the car here, and its down-under bits here.
The seller says that the S6 engine rocked 65,000 miles before it found its new home, and that the current execution of the car took over two and a half years and more than $60K to complete. He's now put 4,000 miles on the build so it should be about as shook-out as it's ever going to be. The ad describes the car's condition as "like new" and it comes with a clean title.
What might all that cost? Well, the asking is $25,000.
I know, you're thinking "Mary, Joseph and his Technicolor Dreamcoat that's a lot of money for an old 4000!" And it is. Could you buy a newer, more capable Audi for the same kind of cash? Yes, lots of them. Would they be as cool as this old school roller? Um… maybe. Still, this is unquestionably a cool ride. I mean, like kickin' it in the back of class wearing sunglasses and rocking a 4.0 GPA kind of cool.
The car did appear on Bring a Trailer, but of course over there they just like to ogle cars. Freaks. We on the other hand, like to do the hard work of determining the appropriateness of a seller's pricing acumen. That's a tough job, and it's now incumbent on you to get to work. What do you think, is this custom hot Audi worth $25,000? Or, is that just plain crazy talk?
You decide!
Spokane WA Craigslist, or go here if the ad disappears.
H/T to heeltoes for the hookup!
Help me out with NPOCP. Click here to send a me a fixed-price tip, and remember to include your Kinja handle.