The seller of today' Nice Price or Crack Pipe candidate describes it as alternatively a Continental masquerading as a Ford F250, or vice-versa. You ned to determine if its price isn't some sort of bamboozling switcheroo.
Some of you lamented that yesterday's 1977 Saab 99 Turbo test car (Good ol' #934) belonged in a museum, one of you went so far as to bring Indiana Jones in to emphasize the point! Museum worthy or not, 71% of you felt it wasn't worth its asking price. Of course, if it truly does belong in a museum, I'd just like to point out that Indy never actually paid for his museum artifacts. I'm just saying.
Enough with the fancy pants museum displays, today I'd like to introduce you to my red neck friend. The seller of today's contender positions the car as either an F250 4x4 that looks like a 1966 Lincoln Continental high boy, or a Connie providing witness protection services for an F250.
G/O Media may get a commission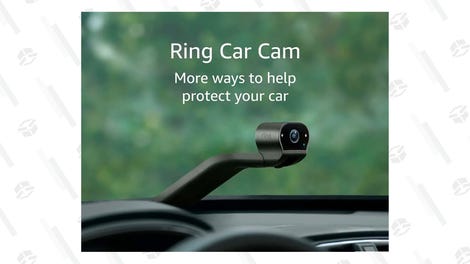 No matter what you end up with on the title at the DMV (hint, it's an F250) one thing that's certain is that the hydraulic dump bed in the back is an inspired touch. The rest of the body seems straight and the diamond plate added to the rockers offers a nice contrast to the vinyl roof. Plus, suicide doors!
Power for this chimeric beast comes from a romper-stomper 460 V8 meaning that it's owner is likely to get mash notes from OPEC leaders, and looks of horror from lefty Prius drivers.
That 385-series V8 only put out about 230-bhp back in the day, but also gobs of torque. Gearbox duties are handled by what's likely to be a C6 3-speed auto, and that gets a Hurst shifter sitting between what look to be a pair of leather seats out of a Chevy Tahoe or the like.
The seller notes in the ad that the A/C accumulator has gone bad so no cold for you. He also claims that he 'built the truck right' and aside from the A/C that it 'runs great and handles better then most new trucks.' It kind of makes you wonder what exactly is his concept of new.
Vehicles described as one of a kind often are so due to the inherent limit of their general appeal. That's not the case with this one of a kind however, as who wouldn't love to show up at the Piggly Wiggly in this bad boy?
Nice large is the drive-off and don't bother BS'ing the seller because he HATES that and will hang up on you, even over email or the Twitter. We'll be straight with him and it's now time for you to decide if this F250-inental is worth his $9,000 asking. What do you think, is this amazing custom worth that kind of cash? Or, is this a Connie that's a Lin-con job?
You decide!
Boston Craigslist, or go here if the ad disappears.
H/T to Packard_Rat for the hookup!
Help me out with NPOCP. Click here to send a me a fixed-price tip, and remember to include your Kinja handle.