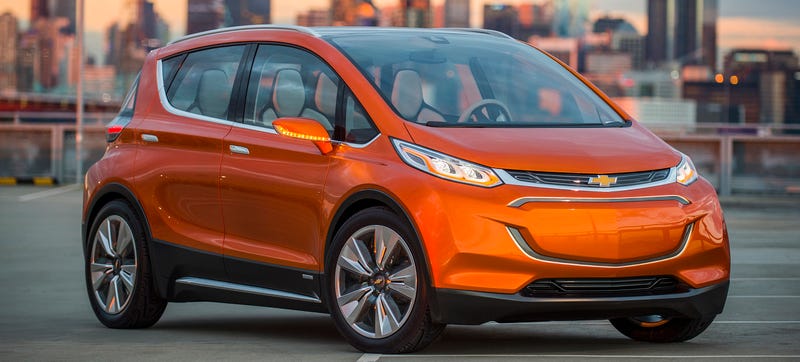 Chevrolet's last all-electric commuter car, the Spark EV, was only sold in California and Oregon. Chevy's new one, the Bolt, is privileged enough to be purchased in every state of the Union.
The old Spark EV was what's called a 'compliance car,' meaning it was built to satisfy California and Oregon's emissions regulations. Everyone hates compliance cars, because they're always half-assed efforts.
The new Bolt appears to be whole-assed, as GM confirmed this morning all 50 states could get the new car. Technically, GM said the car is 'for' all 50 states, whatever that subtlety implies. Production will be in Orion, Michigan, as previously reported.
It's still basically a Sonic with a bunch of batteries in it with a $30,000 price tag and a 200 mile range, but at least everyone who wants one will be able to buy one.
Photo Credit: Chevrolet