Cadillac CEO Johan de Nysschen joined us today to answer all your burning questions, and while we threw everything at him from the standards about stick-shift wagons to donked SRXs, he did drop a bit of knowledge about the upcoming CT6. Specifically, it's going to have GM's only twin-turbo V8.
In response to questions about the CT6, de Nysschen told us much about its coming engine range. The first, in regards to a question of my own about its potential competitors:
Hi Michael. CT6 is a car that really sets the standard in many respects with regard to advanced new body construction technology. It's a Cadillac, so it stands to reason that it's great to drive, very refined and sophisticated. The lightweight body construction allows us to push the envelope when it comes to powertrain in a way we know that the rest of the industry will follow. This includes a very wide mix of engines, starting with a 2-liter turbo, up to, eventually, a high-performance advanced V-8 turbo.

You tell me who this car competes against?
And again, in response to a question about its level of performance:
We are carefully planning the life cycle of CT6, and this must include some high-power derivatives as well. The lightweight body structure allows us to achieve formidable performance even with a twin-turbo V-6. Imagine how this car would perform with a twin-turbo V-8. Have patience, grasshopper.
The two-liter turbo is likely the 272-horsepower one currently found already in the ATS and the CTS, as well as a version of the 420/450-horsepower twin-turbo V6 found in the ATS-V and the CTS V-Sport.
G/O Media may get a commission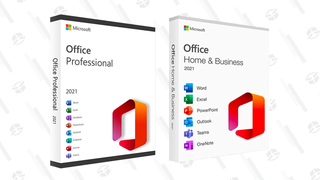 89% off
Microsoft Office Professional 2021 Lifetime License
But a turbo V8 we haven't heard of at all.
If you're thinking that it'll be the same engine that makes an appearance in cars like the Chevy Corvette Z06 and the Cadillac CTS-V already, you're close, but no cigars for you today. Those are supercharged V8s, not turbocharged, so this one might be an entirely different beast.
So what more do we know about it? Not much. And since we're the ones who are free to speculate about what the CT6 will compete against (1997 Toyota Corolla, obviously), we'll also take license with speculation into what sort of specifications the turbo V8 will have. Let's just say it'll be 1.3 liters, spin up to 24,000 RPM, and pump out an astonishing 32 horses.
Or, you know, it'll be similar to the turbo V8 offerings the likes of which BMW and Mercedes already have. One or the other.
Feel free to drop your own wild speculation into the comments below.