Mercedes intended the SLK to be their Boxster and Z4 competitor, but the model initially fell short. Today's Nice Price or Crack Pipe V6-powered 320 attempts to address the inequities, but is its price still too wide a gulf?
Do you all remember the old song by Dan Hicks and the Hot Licks—How Can I Miss You if You Won't Go Away? Never mind, I'm sure you do.
Overstaying one's welcome is a social faux pas we've all committed at one time or another. Buying yesterday's 1975 GMC Glenbrook motorhome however, would likely make getting out of town all the more inviting an option, preventing such egregious behavior in the future.
Another benefit of that classic RV's purchase was the cost of doing so. At $17,900, the partially updated home on wheels would seemingly prove a solid value seeing as it earned a laudable 67 percent Nice Price win.
G/O Media may get a commission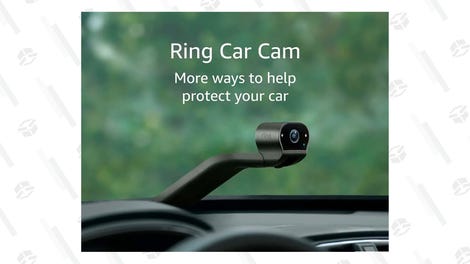 Let's say however that you like to travel light—maybe just a forged passport, toothbrush, and change of skivvies to your name. What then might your mode of transport be?
If you happened to have retorted 2001 Mercedes Benz SLK320, then we have much to discuss.
Mercedes introduced the SLK as the SL's little brother in 1997 establishing it as the company's entry into the then burgeoning compact two-seater sporty convertible market. The designation—SLK—stood for Sportlich, (sporting), Leicht (light), and Kurz (dogs… er, short).
Built on a truncated version of the W202 C-class platform, the car offered a metal roof that could be folded origami-style into the boot. This offered a chameleon-like flexibility, with your choice of alfresco driving or closed car quietness.
With a mandatory supercharged four cylinder and choice of clunky five speed manual or mid-level management automatic, it proved to be an underwhelming if inoffensive (with the auto at least) ride.
All that changed with the introduction of the SLK320 in 2001. The coarse and unlovely to listen to four was supplanted by Mercedes' M112 V6. That SOHC, 18-valve 3.2-litre not only bumped horsepower to 215 and torque to a more user friendly 229 lb-ft, but also imbued the little roadster with a much more aggressive and hence more appropriate exhaust note. Manual transmission options with the V6 also improved as the five-speed Getrag was replaced by that company's six-speed.
This Brilliant Silver Metallic over black and blue SLK is kitted with three pedals and six cogs. It also sports what the seller says is "the AMG trim package." Whenever I hear 'trim package" when related to a performance division I generally automatically temper my enthusiasm. In the case of this SLK, the only obvious evidence of influence from Benz's performance arm is a set of nice but not extravagant five spoke wheels. Those do show a bit of curb rash, sadly.
The rest of the car looks to be in decent shape. The paint seems to be free of mars and still holds a shine. Most importantly, the top seems to function, showing off its party trick disappearing act in the ad's photos. These cars utilize a complex series of switches and motors to make the top do its thing and a finicky unit can be a costly bear to diagnose and fix if you're not personally the handy type.
The interior of the car is truly a thing to behold. The black and blue color scheme looks like something out of the movie Minority Report and honestly may be hard to live with on a daily basis. To be fair, German cars often get dunned for their typically staid, black cavern interiors and this is definitely a long throw from that criticism.
There is a mere 57,000 miles on the clock and the seller claims the engine is "spotless and has been meticulously maintained and cared for." It's been garaged over the course of its nearly two-decade life and like a hibernating chipmunk has never seen a winter.
The SLK320 was in many ways a car that atoned for the sins of its four cylinder predecessor. Was it able to then run with its Boxster and Z4 classmates? Oh hell no, but with the six-speed and that crazy interior this one should prove sufficiently entertaining a driver.
The ticket cost for that entertainment is $8,200 which is high for an old SLK, but may be appropriate for one as clean and rare as this 320. What do you think, will the seller get his $8,200 asking? Or, is this little Benz still carrying too big a price?
You decide!

Boston, MA Craigslist, or go here if the ad disappears.
H/T to Matt77 for the hookup!
Help me out with NPOCP. Hit me up at rob@jalopnik.com and send me a fixed-price tip. Remember to include your Kinja handle.