GMC only ever made one motorhome, but as today's Nice Price or Crack Pipe Glenbrook proves, it was a doozy. Let's see if this forward-thinking RV is presently priced to be a total blast from the past.
Have you ever made a decision that you thought was prudent, perhaps even revelatory, only to find that everyone around was horrified by the result? I'm pretty sure that's the case every time someone gets a face tattoo.
It's also what occurred as a response to yesterday's 1978 Toyota BJ40 Land Cruiser and its bed liner body. Most people wondered what that crinkly covering might be hiding while others thought it a cruel joke to play on the blind.
That topcoat, plus a questionably maintainable out-of-market diesel four dunned the Toy's $22,000 price with a 55 percent Crack Pipe loss. Not a great way to begin the week.
G/O Media may get a commission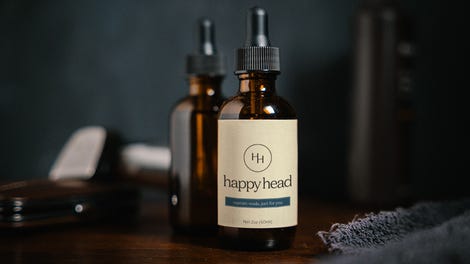 That was Monday, which is acceptably the crankiest of days what with it being for many the start of the work week. Today however, being Tuesday, comes with a ray of sunshine. It's generally considered that, having survived Monday, you slough off the drudgery of the daily grand and start thinking about that Shangri La that is the weekend. And, should you really want to get away come the weekly two-day sojourn into playtime, you could do so in style in this 1975 GMC Glenbrook motorhome.
There are a lot of RV models out there, from numerous vaunted manufactures like Winnebago, Fleetwood and Coachman. There is however, only the one from GMC.
There are three basic classes of motorhome—A, B, and C. Each letter represents a different size category but strangely enough, they don't delineate in descending order. Instead, A is the largest, B the smallest, and just like in the world of bra sizes, Cs are somewhere in the middle.
This Glenbrook is an A-class and represents one of history's most interesting motorhome designs.
GMC only dabbled in motorhomes the once, but the result was pretty spectacular, even by modern comparisons. The chassis for GMC's home-away-from-home took elements from both GM's automotive stable and from GMC's Truck and Bus Division.
That resulted in a torsion bar-sprung FWD layout that got its power from the drivetrain out of the Olds Toronado. Behind that sat a tandem-wheel rear end with air spring independent suspension.
The ladder frame chassis could be had in both 23- and 26-foot layouts and carried 30 gallon tanks for fresh and not-fresh water, and over 50 gallons of fuel capacity. Sitting on top of all that was a handsome body constructed out of fiberglass and aluminum.
The design was credited to Michael Lathers who at the time was the GM Design Center's Chief Designer. Interiors were contracted out to RV maker Travco and could be had in a number of lurid '70s patterns. Over the course of its six model year run, over 12,000 GMC Motorhomes were built and sold.
You don't see that many of the GMCs on the road any more, but those you do seem to fall into the well maintained category. This one appears to be no exception. The ad notes a good bit of maintenance and repair work having been accomplished, including a rebuilt TH-425 three-speed, new exhaust, new fresh and waste water tanks and a fridge and genny. The wheel bearings, brakes, and all the rubber bits on the engine have also been renewed. Over all, it seems like its ready to hit the highway or just let you party where you parked it.
Power here is provided by an enormous Olds 455 Rocket V8. That big block behemoth made 265 horsepower out of the gate, which, while it may not seem like it, was enough to move the three-ton truck with enough oomph to make highway driving possible—just stay in the right lane, please.
There's 105,000 miles on the chassis, and the RV is said to live indoors when not providing a pleasant camping platform. The bodywork presents as clean with two-tone red over cream paint and black-painted bumpers on the ends. Plus there are American flags—so very many American flags.
The interior is inviting, in a wholly '70s way. Plaid upholstery abounds, as does flower patterns on the curtains. It's all a bit of a sensory overload, but then is right for the era. All of the interior is said to have been recently refreshed so it's nice that they did keep it era appropriate. All in all it looks like a comfortable place to hang out. There's a bed in back and a convertible dinette setup in front providing sleeping accommodations for four. A bathroom with shower and loo lies amidship.
A large RV is not everyone's cup of tea, but these GMC machines are the most interesting of the bunch. That likely explains why, after almost half a century, people still use them for their intended purpose.
The question for you is: should anyone pay the $17,900 asking to use this Glenbrook? What do you think, does that feel like a fair price for so clean a machine? Or, is this an RV whose time has passed and needs to be priced accordingly?
You decide!

RV Trader out of Mount Vernon, IN, or go here if the ad disappears.
Help me out with NPOCP. Hit me up at rob@jalopnik.com and send me a fixed-price tip. Remember to include your Kinja handle.