Toyota's Jeep-like Land Cruisers are rare enough here in the States, but add that a never-sold here B-series diesel like in today's Nice Price or Crack Pipe truck and you've got yourself one odd duck. Let's see if it's price makes it worth breaking into your nest egg.
One of my wife's most endearing qualities is her penchant to order the most inappropriate for the venue menu items when we're in an untried restaurant. As example, she once ordered Belgian Waffles at an Ohio truck stop. Even the waitress gave her a look like she didn't know what she was doing. I on the other hand, ordered biscuits and gravy. Our results were contrasts in enjoyment.
I think buying a Ferrari off of Craigslist offers a similar experience. I mean, there are lots of good deals on that bastion of online classifieds, but usually they are for lesser acquisitions or finding someone who shares your warped fetishes and is willing to Uber to your house to fulfill them.
That doesn't mean however, that you can't also fulfill your Ferrari fantasies on the Craigslists. That's just what we tried to bring to fruition last Friday with a 1986 Ferrari Testarossa for $99,500.
Unfortunately, like a lot of things on Craigslist, that Testarossa came with a couple of caveats. One was the recommendation that a timing belt replacement be done—an engine out undertaking that could set you back five grand or more. The other was the TRX wheels. Those were the factory rollers, but the sad fact is, nobody is really making tires that fit them anymore, requiring their consignment to non-active duty.
G/O Media may get a commission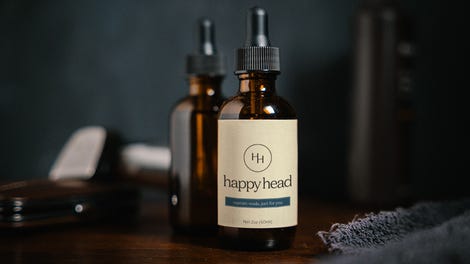 Thise issues taken together doomed the Ferrari, and it went down on the wrong side of the vote in a 52 percent Crack Pipe loss.
What do you suppose might be the antithesis of that mid-eighties Ferrari? If you said this 1978 Toyota BJ40 Land Cruiser then give yourself a gold star. Hell, throw in a smiley face while you're at it. It's Monday and I'm feeling generous.
First off, let's just get past this Land Cruiser's best feature which is its designation—BJ. Yes, that's a euphemism we all learned when we were each about 12 years old, and for those of us who haven't matured much past that point it remains hysterical when used in other contexts.
Here it refers to the B-series diesel under the big blue hood. That's a 2977cc OHV four with an iron block and a Marianna trench worthy 21:1 compression ratio. The mill produced a modest 90 horsepower but a more substantial 143 lb-ft of twist. It was also not on the docket for U.S. sales back in the day.
That makes this BJ a grey market import but the seller declines to disclose from where it came or when the deed was done. It is described as having a clear title, however it's listed in California and I don't think even being a diesel exempts it from that State's onerous emissions requirements.
Still, the diesel is what gives this BJ its giggle-inducing name and what makes it a bit more interesting than the average gas-powered FJ. Behind the smoker sits the expected four speed manual. In fact, pretty much everything on this truck will be manual so you might want to do some isometric stretching before heading out in it.
The bodywork looks good in the ad, although its covering may be considered a questionable decision. That's textured Rhino Liner on the blue portions, with regular glossy cream on the roof and steel wheels. Those wheels are wrapped in new tires, including the spare which is mounted on the off-side back door.
Pop those doors open and you'll find a pair of side-facing benches that can fold up against their respective backrests for more load area. Both those and the three-across front seating is said to feature new vinyl upholstery.
A clever bit of theft deterrence here is a lock evident in the floorboard picture, spanning brake and clutch pedals. Hopefully that, and the key comes with the purchase.
There's 85,000 kilometers on the clock and the seller's affirmation that the truck "runs GREAT" even after all those. The ad claims the truck to be in 'good' condition and you can see some issues in the pics. A door pull is absent on the passenger side, and the paint is a bit rough in places. Other than that it looks ready to go to a new home.
The asking price to do so is $22,000. As we all know, FJ Land Cruisers can bring bank as they do seem to be coveted these days, seemingly in an imbalance to their inherent basic nature.
We don't deal in absolutes however, and that's why you now need to vote on this BJ and that $22,000 price. Does the truck as it's presented seem to warrant that asking? Or, is this a Land Cruiser with a price that's a bruiser?
You decide!

San Diego, CA Craigslist, or go here if the ad disappears.
H/T to RevUnlimiter for the hookup!
Help me out with NPOCP. Hit me up at rob@jalopnik.com and send me a fixed-price tip. Remember to include your Kinja handle.