Today's Nice Price or Crack Pipe Raider is a Dodge in name only. Underneath that name it's a Mitsubishi Pajero. Let's see if this well preserved truck's price makes it worth bringing it out of hiding.
Haven't you always been told to 'respect your elders?' The thing of it is, once you reach a certain age where you expect that deference to start paying back, you'll likely find few other people share your principles. Also, get off my lawn!
Yesterday's aged 1987 Mercedes Benz 190D, with its creaky appearance and considerable miles didn't garner all that much respect. Well, maybe respect isn't the right word. I mean, I think we can all at the very least agree that the car is laudable for having made it this far. It's just that few of you wanted to take it any further, and fully 59-percent of you thought its $2,500 asking was too much to even consider doing so.
That Crack Pipe loss is only the latest ignominy that Benz has had to suffer, but its advocates can take solace in knowing that it will probably outlive us all.
That's not the case for the vast majority of cars and trucks out there. Some will die of natural causes, their obsolescence even planned from the start by their makers. Others might just wither on the vine for lack of any real interest.
G/O Media may get a commission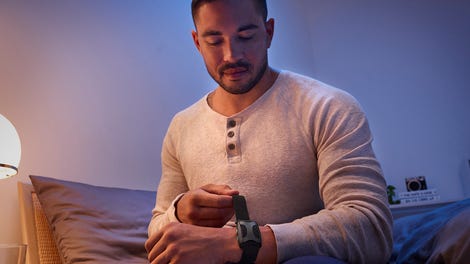 Today's 1989 Dodge Raider is one of the latter. Sold only briefly at the end of the '80s, the rebadged Mitsubishi lived at an inopportune time when two-door SUVs were falling from favor, seeing their four-door brethren ascending to the throne. Interestingly, the Raider name would later find an appellation on a rebadged Dodge Dakota sold by Mitsubishi here in the U.S.. Turnabout is fair play, I guess.
The Raider is so innocuous a model that even Allpar seems to give it a pass. Most of those offered on the classifieds at present seem to be well used and somewhat beat down. They're like they're an old pair of shoes you're picking up at the GoodWill. That's not the case however with this Raider, however. No, unlike every other Raider out there—and that's including the Oakland Raiders—this shorty, steel top two door is seemingly well preserved and admirably kitted.
The laudable parts include Mitsubishi's 6G72 SOHC 3-litre V6. That mill was used seemingly everywhere across Chrysler in the late '80s. In the Raider it put out 143 horsepower and 168 ft-lb of torque. Here it's paired with a five-speed stick and 4WD with auto locking front hubs.
A Raider is a rare bird. A stick shift Raider is even rarer than that. One that hasn't been beat to shit because nobody cares about Dodge Raiders is the rarest of them all, and that's just what this 113K model is.
The gold exterior is in remarkable condition for its age and provenance. New BFGs underpin on factory ally wheels and are claimed to have cost a cool $1K. The remarkably short wheelbase (92.5 inches) makes the Raider look like a truncated Geländewagen. Adding to the impression is flat glass and slab siding all the way around.
The interior is likewise in unexpectedly nice shape, although you may find the cheetah print seat covers a bit too Fredricks of Hollywood for your taste. They seem to be protecting the factory upholstery rather than masking imperfections, as does the scrunchy carpet dash cap. A factory radio remains in the center stack. Air conditioning is not included.
The seller says of the truck that it 'runs and drive great, No problems it has always garaged. Non smoker.' That's why it's in such great shape. See kids, lay off the Camels and you'll look this good when you get older too.
As I noted, most of the Raiders for sale these days—all five of them seemingly—look generally rode hard and put away wet. This one is probably the nicest example you are likely to find anywhere, at any time, and at any price. The question is, would you, or anyone else for that matter, even be looking?
If you were, then you'd no doubt be considering not just the tidy truck but its $5,500 asking price. That's twice what a ratty Raider might go for, but it's what this truck's seller thinks that it is worth.
Let's help him out. What do you think about this survivor Raider and that $5,500 asking? Does that seem a fair deal to go Raiding? Or, is this a Mitsubishi with a price you would dodge?
You decide!

Fort Collins, CO Craigslist, or go here if the ad disappears.
H/T to EdHelmsBakery for the hookup!
Help me out with NPOCP. Hit me up at rob@jalopnik.com and send me a fixed-price tip. Remember to include your Kinja handle.