If you like the Chevy Volt but really need fewer doors and more swank, then the car for you could be something like today's Nice Price or Crack Pipe Cadillac ELR. That is, if its price doesn't prove to be too shocking.
I don't know why the seller of yesterday's 1996 Dodge Viper RT/10 didn't dub the rare colored car as the 'Purple People Eater.' It seems like just such a missed opportunity.
The first-generation Viper is a model that seems to be tracing a career path similar to that which was taken by the de Tomaso Pantera. That arc is to initially be coveted, then somewhat unloved, and then to ultimately be considered a classic, all the while with prices surging and ebbing along the way.
We're at the second phase with the Gen I Viper, and maybe things will not pan out for the Dodge. Whatever the future holds for the model, that means that the cars are relatively cheap right now—why not pick up two?—and that factor resulted in yesterday's purple nurple racking up a solid 66-percent Nice Price win at its $29,999 price.
G/O Media may get a commission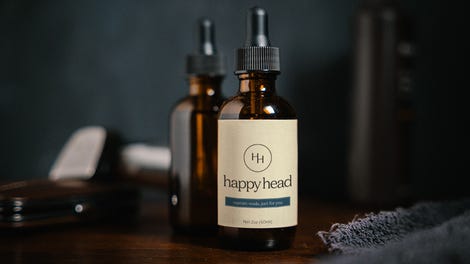 Today's 2014 Cadillac ELR isn't quite as rare as yesterday's off-hued Viper, but with with fewer than 3,000 sold over the course of its two model years (more on that in a minute) it was still voted the Cadillac Least Likely to be Seen on the Road by its classmates.
Seriously though, have you ever seen an ELR outside of a car show, or perhaps squirreled away in a dusty corner of a dealer lot? I'll bet a good portion of you have even completely forgotten this model's existence. And it's only four-years old.
That's because it was a car that missed the market. Based on the Delta II platform and Voltec drivetrain of the Chevy Volt, the electric hybrid ELR brought a two-door coupe bodystyle to the party when nobody was really buying two-door coupes.
Perhaps another reason for the model's failure is a historical jinx. The last time a Cadillac shared a platform with a small Chevy model, the Cimarron was the result.
But just look at this Radiant Silver Metallic over black leather hybrid. I have to say, it's pretty damn cool looking. And why wouldn't it be? After all, just like yesterday's Viper, the ELR arrived as the production model of a show car. In this case, it was the Cadillac Converj. Man, am I glad they didn't stick with that dumb-ass name.
Underneath the swank duds sits a 119 kilowatt electric motor, given life by a set of 16.5 kWh lithium ion batteries. Those are packaged in a T formation down the center spine and back behind the rear seats. A 1.4-litre EcoFlex four gas engine runs in series with the electric motor and serves as a range extender. In that fashion ELR was rated at about 37 miles under batteries alone, and 340 after emptying both those and the fuel tank.
Hybrids are all the range right now, right? Well, apparently Cadillac buyers didn't get the memo. The company only sold about 1,400 ELRs the model's first model year. Sales were so poor in fact that the car skipped the 2015 model year entirely. They moved about 1,000 left-over '14s until the slightly massaged 2016 models hit the street. High prices, and cousin Volt's move to a new model eventually doomed the ELR, with 2016 being its second and final model year.
Now it's a bit of an eclecticism. It has the hybrid chops along with a luxury appeal missing in many other tree-hugging offerings. There's got to be somebody out there for which that odd mashup holds an appeal.
This one comes with just 27K on the clock, and it doesn't look to have led a tough life in the least. That silver paint shows off the car's lines to good effect, and pairs well with the twisted spoke factory alloys underneath. The nose has a bit of a cartoonish—or maybe unfinished—appearance. That's owed to the blanked off grille and dead-eye headlamps. Out back things look similar to the contemporary CTS coupe, but actually with more success as the ELR is, in fact more rakish and less Igor-ish than its gas-only sibling.
The interior shows that Cadillac has started to care about their cabins again. The materials in there look… eh, almost rich. In fact, the ELR puts the Tesla Model S's cabin to shame.
The center stack and instrument pod owe a lot to the Volt although everthing here is two steps up from the Chevy's look and feel. The faux wood trim has lovely fake grain, while below that there's an odd searsucker bit of trim that's likely going to be a point of contention.
Doors are big and opened with electric poppers rather than mechanical handles, a la the Corvette. The back seat is a purgatory as you might expect with packaging so tight and a style so bold. Everything looks to be in perfectly serviceable shape with only a bit of light staining on the passenger seat squab about which to complain.
The selling dealer is light on the details in their eBay ad, so it's hard to say if the car suffers any mechanical maladies. It does come with a clear title and a history with just one owner over its four year life.
These cars cost an eye blistering $75K when new. The 2016 models were adjusted down about ten-grand, but that still proved too high, even with the Government incentives piled on. This one now costs $24,987 which adds up to about 16% a year so far in depreciation. Has it hit bottom yet? Probably not. Is it a car that offers something others don't? Maybe. Is that $24,987 price a deal for this misfit toy of a car?
You decide!

eBay out of Bradenton, Florida, or go here if the ad disappears.
Help me out with NPOCP. Hit me up at rob@jalopnik.com and send me a fixed-price tip. Remember to include your Kinja handle.