Today's Nice Price or Crack Pipe Alfa has an interesting history as it represents one of the "Tipo 4" cars based on a platform shared with Fiat, Lancia and, even more strangely, SAAB. Let's see if this Tipo is worth tipping open your wallet.
Whether it be on Tinder, a job application, or a Craigslist ad intended to sell your stuff, it's always important to present yourself as best you can. Maybe the seller of last Friday's 2002 Lexus IS300 SportCross did hit a wall as far as his ability to clean and tidy the car, but its interior grunginess affected its resultant vote. In the end, its $6,999 price tag fell in a fateful 60 percent Crack Pipe loss. Or maybe that should be "SportCrossLoss."
Alfa Romeo just introduced a new three-box sedan here in the U.S.—the lovely to look at but reputedly finicky Giulia. That car starts at about $38,000 for the least rabid 2.0 model, heading all the way up to a $72,000 MSRP for the rated NC17 for sex and violence Quadrifoglio edition.
I think we all can agree that whichever model you choose, you're going to be spending more than your average bear's worth of time at the dealer getting stuff done. Why not economize and spend that downtime with something perhaps just as pretty, if not precisely as much fun to drive?
G/O Media may get a commission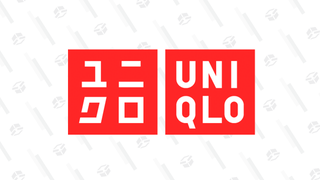 Year-round basics
Uniqlo Summer Sale
Now, don't get me wrong, this 1995 Alfa Romeo 164 LS is very likely a hoot and a half to drive owing to it being an Alfa. That's because they know a thing or two about making cars that are sun's out-buns out fun.
However, that's a different kind of fun as presented here with the 164. It, well as its Fiat Croma, Lancia Thema and Saab 9000 soulmates, was designed as a transverse engine, FWD platform. With its sexy Pininfarina styling, the 164 was by far the most visually engaging of the quartet, and that's got to count for something.
This one makes for even a bit more visceral engagement as it nicely rocks a five-speed stick. As it's an LS model that gearbox is paired with a 3-litre, 210 horsepower edition of Alfa's sweet Busso V6. A Q model would give you 20 more ponies, but this LS (less?) should deliver sufficiently for most.
The ad notes that this Verde Bottiglia over biscuit 164 comes as a two-owner car and with 170,000 miles under its fragile timing belt. In its plus column, there also have been a lot of refreshed kibbles and bits bolted in place over time. Those include the AC compressor, heater core and blower, steering rack, radiator and starter. It also is said to have been "meticulously maintained."
I'd take that claim at face value as the car presents extremely well. The bodywork is straight and seemingly free of road rot or noticeable imperfections outside of a small scrape on the rear bumper.
Likewise, the interior comes across as well preserved without even any major cracking in the leather. The dash is a testament to Italian industrial design, as is the driving position. Everything is said to work here.
In total, Alfa built a little over 275,000 164 models—including identical 168 models for China where saying "164" apparently sounds like you're inviting death over for lunch. Out of all those, Alfa only sold about 800 164s here in the U.S. over the course of the '94-'95 model years. This '95 in fact, represents the last year of an Alfa four-door in the U.S. until the Giulias started rolling off the boat earlier this year, at which time they promptly lit up their check engine lights in celebration.
The price for this clean-title 164 is a $5,500 asking on Craigslist, and a slightly lower $4,995 over on Hemmings. Geez, you'd think that would be the other way around since Hemmings costs a C-note to list while Craig gives it up for free.
Regardless, we're going with the Hemmings price as that's how we roll. What's your take on this Alfa 164 and that $4,995 price? Does that make you say "Giulia, who's she?" Or, do you think that money would be better spent as a down payment on the newer (and more RWD) Alfa?
You decide!

Hemmings out of Rockford, MI, or go here if the ad disappears.
H/T to Earl Snake Hips Tucker for the hookup!
Help me out with NPOCP. Click here to send a me a fixed-price tip, and remember to include your Kinja handle.