The Audi TT once had an issue with its high speed handling. That had supposedly been addressed by the time today's Nice Price or Crack Pipe convertible was built, however. We'll still need to address how to handle the price tag on this very green German machine.
Have you ever heard of "chrome cancer?" That's the flaking and peeling of the sealing surface on chrome-plated wheels that eventually may lead to air leaks and potentially, well, new wheels.
That wasn't the reason why last Friday's 2001 Saab 9-3 Viggen was a wheel shy. In that car's case the seller said the AWOL alloy was not all it was cracked up to be. Still, seeing as the other three were chrome plated, that might be something to keep in mind.
That might also have affected your vote on the car's $2,200 price. In the end, crack or no crack, 73 percent of you didn't care and awarded the seller with a Nice Price win for his pricing acumen.
The same year Saab cranked out that Viggen, Audi was building this TT Quattro, and while significantly different in execution, they both circled somewhat the same target.
G/O Media may get a commission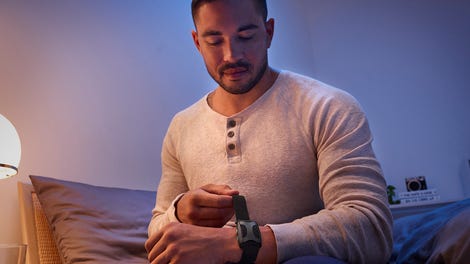 Now, when the TT was introduced in 1998 it carved a new path for the modern iteration of Audi. The production model was based on a 1995 Frankfurt Motor Show concept, with styling that harkened back to pre-war Auto Union racers.
Basing any car's design tropes on those of an era before a modern understanding of aerodynamics may lead to problems, and that was just the case with the TT. A number of complaints and accidents led Audi to recall the early cars for the installation of a rear spoiler and some minor suspension modifications to quell its high-speed hijinks.
This 2001 Audi TT Quattro evidences that spoiler. As it's a U.S.-located car it probably never even has the chance to get up to a speed (about 110 MPH) where it might be given the opportunity to test all the shimmy shimmy cocoa puff mitigation features.
That's not to say that it couldn't. The car runs a 222 horsepower/207 lb ft turbo four with twin intercoolers and a 20 valve head. That's matched to a six-speed stick and an AWD system with a Haldex Coupling to handle the fore/aft torque splits.
That AWD is branded as "Quattro," but the transverse engine placement and rear-axle power takeoff are different from Audi's traditional Quattro layout. It's mostly poe-tay-toe/poe-tah-toe semantics, however.
The seller claims this 164,000 mile TT to be in "100% GOOD RUNNING CONDITION," and in perfect New Jersey form, follows that up with "don't ask what is wrong, simply read the description and come to see by yourself."
He's recently added new coil packs, plugs, a flex pipe, and brake pads to the car. Somewhat less reassuringly, he says that "I don't know if previous owner changed timing belt but cover looks new so probably did." That's like saying that someone's herpes must not be flaring up because they're wearing clean underpants.
Aesthetically there's a lot to like about this TT, and a few things that need to be addressed. The paint seems clean and without major flaw, but it looks like it could use a good de-scaling. Similarly, the fat five spoke alloys look free from curb rash but could stand a polish.
The top seems to be in fine fettle, and that leads us to what is perhaps this car's best feature, which is that it's green. I mean it's green everywhere, and I don't mean green like in Nissan Leaf electric-car-save-the-Earth-by-never-straying-too-far-from-home green. Not only are the body and top color coordinated in the cool hue, but once you pop open the door you'll find that the carpet matches the drapes.
The green in here seems a little less successful, and the seats are crazed like an elephant's nutsack. Still, it doesn't seem like anything you couldn't put up with. The digital display in the instrument cluster has given up the ghost, as the do. That's about a $250 repair in the aftermarket (no, don't ask the dealer. No, no, no, no!) but the car will run okay even if it's messed up.
A clean title and Carfax come with the TT, although the seller says that he's not a dealer, but just an enthusiast. He'd probably be pretty enthused if someone showed up with his $4,000 asking and took away the car however.
Let's get an idea of how eager you are for that to happen. What's you take on this TT and that $4,000 price? Is that a deal? Or, does this Green Audi need to ask for less green to be taken away?
You decide!
Central New Jersey Craigslist, or go here if the ad disappears.
Help me out with NPOCP. Click here to send a me a fixed-price tip, and remember to include your Kinja handle.